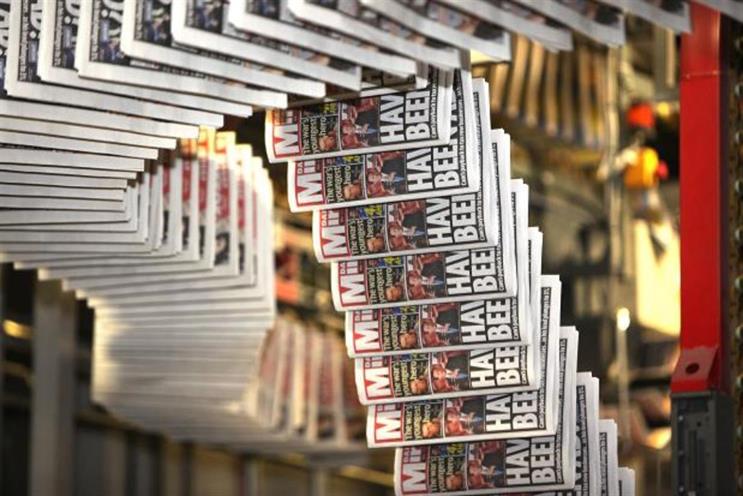 The business – which owns more than 260 regional and national titles including the Daily Mirror and Sunday Mirror – has been hit by a combination of acquisition costs, a slump in ad revenue and an extra £7.5m added to the bill to pay for historical legal claims associated with the 2011 phone hacking scandal.
Its results for the six months to 1 July 2018 show print advertising revenue fell 4.9% to £88.5m, down from £93.1m the year before, with markets for regional titles and magazines especially challenging, while national titles fared better.
Buying the Express & Star newspaper in February cost the business £121.7m, although Reach says the acquisition helped the group to increase revenue by 10.6% to £353.8m, up from £320m in 2017.
However, total costs of £461.6m led to Reach's large pre-tax loss of £113.5m, compared to a pre-tax profit of £38.2m in the same period in 2017.
Simon Fox, chief executive of Reach, said: "We have delivered a positive financial performance in what remains a difficult trading environment for the industry, in particular the regional businesses. "The benefit of improved performance from national print advertising coupled with further cost mitigation will support profits over the year despite a further increase in newsprint prices for the second half.
"We have started the process of integrating Express & Star in order to accelerate the benefits that our combined scale will deliver and have a clear strategy which fully reflects the changing shape of the Group."
In terms of print advertising, the Daily Mirror increased volume market share from 15.8% to 17.9%, the Sunday Mirror increased from 14.7% to 16.3%, while the Sunday People, Sunday Express and Sunday Star also saw volume gains.
However, the Daily Express fell from 24.9% to 21.6% and the Daily Star fell from 16.9% to 15.9% in the UK national daily tabloid market.
While July revenue is expected to fall seven per cent on a like-for-like basis, the business plans for the future include using technology, data and content from across all its brands to grow digital reach, and consider further M&A activity.