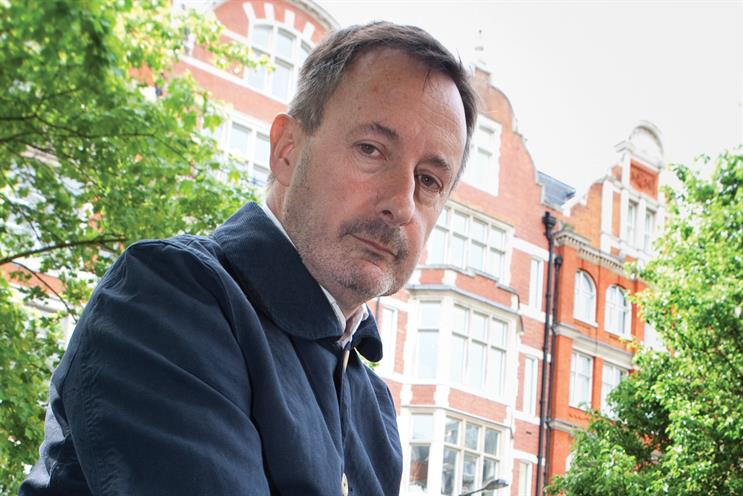 London's creative reputation has always been high, but the number of competing countries producing good work is constantly expanding. When combined with the fact that there simply isn't a sufficient volume of top scripts coming from London to feed everyone, it is little wonder that the capital's production companies realised some time ago that they needed to reach out to the world.
As the only truly global advertising event, the Cannes Lions Festival of Creativity has an important role in allowing production, visual effects and editing companies to showcase themselves. It also performed a vital function during this year's long, grim British winter, by giving our producers something to look forward to. I think I was first asked "What are you doing for Cannes this year?" around 3 January.
There are many other good events, but they are either national shows, such as the Advertising Producers Association and the Association of Independent Commercial Producers, or regional ones, such as Adfest and Ciclope. Only Cannes draws big numbers from every territory serious about advertising.
For the APA, the question is: How do we best utilise Cannes to help our members, and how does it fit within our broader strategy to help our members access new markets?
Our focus on new markets is two-fold. First, we are looking to engage with agencies outside the UK. This has led to us running events in other markets, such as Tokyo, Shanghai, Beijing and Mumbai. Delegations from the APA have been to meet agencies to understand their needs and build relationships with them. The other focus is on new means of communication. While the internet and mobile phones hardly count as new any more, we are all still working out how they can achieve their full advertising potential.
Those two strands came together in a major initiative earlier this year. Creative London Comes To Silicon Valley saw us take a 35-strong group from London, representing 27 APA member companies, to California.
The delegation visited companies such as Google, Netflix, Twitter, Orange Labs and AT&T Foundry. It enabled us in London to understand the potential of the new technologies these companies are developing, and how we might use them to the benefit of the agencies and clients we work with. (You can download the Creative London Comes To Silicon Valley report at www.a-p-a.net.)
London creativity is the foundation of our efforts to reach new markets through the APA Collection, our compendium of the best commercials of the year. This is distributed as a DVD and is shown at advertising events worldwide, including 15 cities in Russia and 20 in Japan. The CM Festival in Tokyo is the craziest and most fun event in advertising, with 1,100 people per night watching the APA Collection and other commercials from around the world in an atmosphere of fevered excitement.
However, only Cannes reaches into every advertising market. The challenge for us is how best to engage with Cannes.
Cannes works on two levels when it comes to aiding business. It facilitates networking with existing and future clients, as well as assisting learning about new ideas and means of communicating with consumers.
Production companies have focused on the networking aspects and we have supported free events that non-delegates can attend. The Commercial Film Producers of Europe's Young Director Award continues to prosper under the stewardship of the CFP-E chairman, Francois Chilot, and is the only award dedicated to rising young directors. Meanwhile, the World Producers Summit - a joint APA/AICP/CFP-E event - brings production company owners from around the world together to discuss the opportunities and issues faced by those working in commercial production over the next 12 months.
This year's World Producers Summit brings the launch of "The 10 Universal Principles Of Commercials Production". The APA, AICP and CFP-E have created the guidelines to help production companies work more efficiently in every market, including those that do not as yet have a standard basis for contracting this work.
The networking opportunities that Cannes brings are more important than ever, with the volume of work and deadlines making it increasingly difficult to meet the agencies you want to meet up with during the regular working week.
Production companies want to win awards in the official Cannes festival, of course. Who doesn't want to win a Cannes Lions? But in terms of how they spend their week, they want to make the most of every networking opportunity. They want to use every chance to reconnect with agencies they have worked with before, to spend time with agencies they work with now and to meet new ones. They can't afford to forgo these opportunities to attend presentations, or simply not a sufficient number of them to justify the delegate fee.
So while Cannes Lions continues to flourish and attract more delegates from around the world, every year it is the Cannes Fringe and the networking around it that production companies cannot afford to miss.
The gathering of knowledge is just as important in the long run, but in the competitive production world, generating work now takes precedence.
Steve Davies is the chief executive at the Advertising Producers Association.