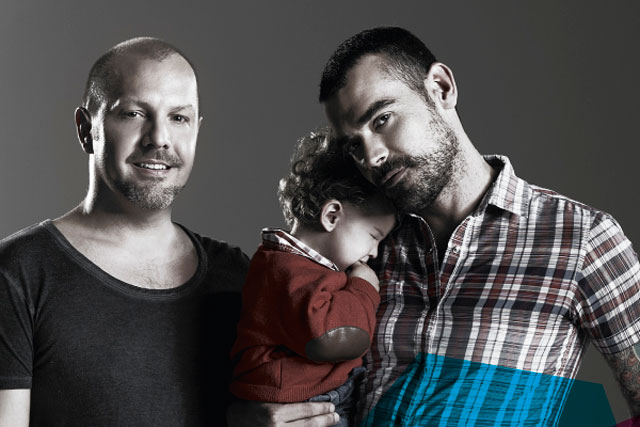 There's a bold, new campaign from nursery retailer Mamas & Papas that includes pictures of single and same-sex parents among images of heterosexual couples with their respective babies. The brand's creative director says the ads, for a pushchair, 'celebrate the diversity and individualism that form the make-up of the British modern family'.
There is mild controversy surrounding the campaign, which would make you think it's pushing the boundaries of marketing to the lesbian, gay, bisexual and transgender (LGBT) audience. Looking at how brands such as Lloyds TSB, IKEA and Absolut have been doing so for a decade or more, however, you could reasonably conclude that things haven't moved on at all.
Driven to evolve
Yet there is a quiet transformation going on in companies across the UK in the way they market to niche audiences – and especially people in the LGBT communities. There are cultural elements that might influence changing attitudes, but fundamentally, this transformation is fuelled by two factors: money and insight.
There's a pot of gold at the end of this rainbow. There are about 4m lesbian, gay and bisexual adults in Britain today; in total, they spend more than £80bn annually, according to Stonewall. In 2011 there were 8000 families with a same-sex couple at the helm, either in a civil partnership or cohabiting (ONS). YouGov says that 60% of gay people are more likely to buy products from firms they believe to be 'gay-friendly', and 50% are more likely to buy products from brands that use images of gay people in ads. Simply on the numbers, you cannot blame any marketer for singling out this attractive audience.
There has been a shift from focusing on what's on the outside – treating gay people as a homogeneous (sorry) group – to what's on the inside. A little research at my local Sugar Shack, which specialises in waxing men's unmentionables, brought this insight from the manager: 'There's a little Louis Spence in everyone.' This may or may not be factually correct, but the principle of targeting what's on the inside – optimist, adventurer or budget-conscious – can be a more powerful approach.
Authenticity and understanding
The best marketing understands the audience's nuances – are they toilet-tissue crumplers or folders; full-sink or running-water dish-washers; savers or spenders? – then chooses the most relevant and engaging channels and messages. Brands that succeed in appealing to their gay consumers do so through a genuine understanding and empathy for those they aim to reach. Deep insight and genuineness, combined directly, will influence how well or cynically the marketing is received.
Despite it being an identifiable, lucrative segment, some shy away – for good reasons and bad. There is the fundamental question of whether the gay audience is relevant to the product or service. You need to know whether you can market to them in a sincere, honest way, and may lose customers who believe 'homoerotic behaviour is sinful'.
The creative director at Mamas & Papas was at pains to point out that the campaign 'is certainly not just a publicity stunt'. Its effectiveness will be judged in time.
The real question for anyone marketing for the absurdly labelled 'pink pound' is: do you get the audience, like the audience and have a product or service that fulfils a need and provides value to these consumers?
P&G clearly gets mums. Lynx gets young, single guys. Does Mamas & Papas get people who are gay? I think the clue is in its name.
MARKETING TO GAY CONSUMERS: GAY RIGHTS CHARITY STONEWALL SETS OUT ITS 10-POINT GUIDE
Incorporate gay people into mainstream campaigns – this reaches gay people, their friends and family, and ethical consumers guided by a business' behaviour.
Research the needs and preferences of your lesbian, gay and bisexual consumers to identify opportunities.
Consult with your gay staff, service users and community groups: they can help develop communications strategies.
Gay people are young, old, male and female. Tokenistic visuals that ambiguously try to appeal to gay consumers rather than being explicit about including gay people ring hollow.
Engage with gay communities by aligning yourself with local and national community groups and events.
Deliver what you promise. Make sure your frontline staff are trained to deliver an inclusive service and ensure your equalities policies apply equally to gay employees.
Senior business leaders should be engaged and on board.
Measure success of outreach campaigns among gay consumers and use this to develop future initiatives.
Respond robustly to any negative reactions to maintain the loyalty of gay consumers.
Stay consistent – businesses that invest in sustained relationships with gay consumers are more likely to be rewarded with a big market share.
Source: Stonewall