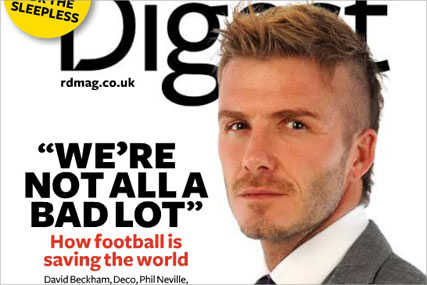 The investment in digital access to the magazine comes three months after the UK company was bought out of administration in a management buyout, backed by private equity company Better Capital.
The company went into administration after its US parent, Reader's Digest Association, failed to agree a deal with the UK Pensions Regulator to resolve its £125m pension fund deficit.
The app, created by Yudu Media, offers page-turning, zoom, video, rich-media and a text-only version for users.
Robert Elding, marketing director of YUDU Media, said: "From Reader's Digest's point of view, it has gone from being in administration, to hitting the ground running on a digital perspective."
Reader's Digest's circulation has dropped from two million in the 1990s, to below half a million today.
According to recent ABC figures, the magazine's average circulation in the July to December 2009 period was 465,028 copies, down 23% year on year.
Elding added: "It's a great distribution channel for them and targets a whole new audience. The app can be distributed to the US, Europe and worldwide, so Reader's Digest UK will reach new markets."
Once the app is downloaded, the consumer will receive the first three issues free. They then need to pay for a year's subscription, the price of which has yet to be confirmed.
Yudu Media's marketing director said that in addition, the app will offer access to the magazine's archive, although currently, this only goes back two years.
Gill Hudson, editor-in-chief of Readers Digest, said: "Making our magazine available as a stand-alone iPad title will help us become accessible to a wider audience, and will showcase the magazine's depth and breadth of articles and features."
Founded in 1922 and based in Chappaqua, New York, Reader's Digest has a global circulation of 17 million, making it the world's largest paid-circulation magazine, distributed in 70 countries, with 50 editions in 21 languages.
The UK edition has been in existence for 72 years and is published under licence from RDA.