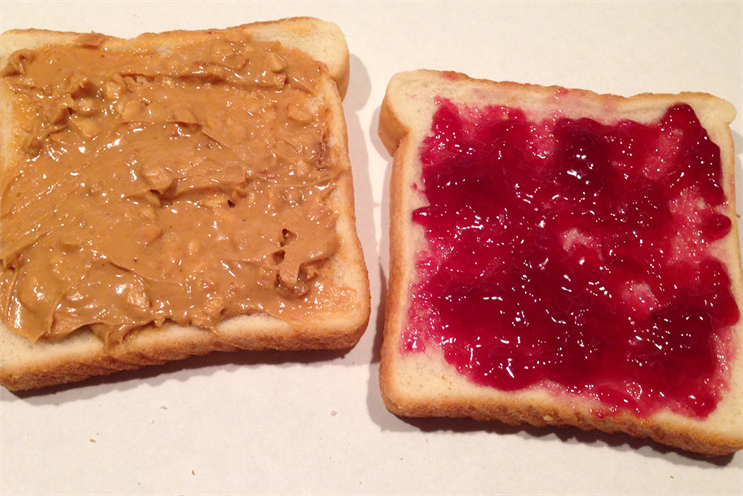 Peanut butter and Jelly, chocolate and chilli, pineapple and pizza.
Some combinations don't seem to be natural bedfellows, yet once put together, they just work – and you never look back. It's time to make a winning combination of performance and brand. Too often, marketing teams split between performance and brand marketing.
Performance marketing means metrics-driven, acquisition-focused, left-brained, algorithm-loving data junkies.
Brand, on the other hand, signifies purpose-driven, experience-focused, right-brained, creativity-loving storytellers.
While both are under the marketing umbrella, these two disciplines have developed their own language, culture and objectives that don't often overlap. The question is: can they get along? And how might each benefit from the other's input?
Brand is measurable
First off, it's important for both brand and performance marketers to know that brand isn't some fluffy, nebulous 'idea' that can't be rigorously measured, tested and improved.
Brand teams have a number of metrics they can track closely and care deeply about. Brand recall (prompted and unprompted), affinity, consideration, purchase intent, NPS, and sentiment – you can attach a number to all of these then run campaigns that have a positive impact.
Tracked correctly, you see a correlation between increasing or decreasing brand equity… and your sales.
Why does this matter? Because we're starting to find common ground between performance and brand teams, where a shared love of data encourages measurable improvements.
This in turns helps everyone get better, and allows you to take control of your brand in a proactive, practical way.
Brand drives performance
As for those in the performance marketing camp, who dismiss brand as too fluffy to warrant their care or attention, there needs to be a shift in mindset. Perhaps the thought of lower CPAs is enough to get their attention.
Driving them down shows the efficacy of a performance team's work and unlocks additional budgets. When a company is lowering their CPAs, they're growing faster and building positive momentum.
So what's this got to do with brand teams? A strong, well-known brand is the key to driving down this essential metric.
Plenty of data exists showing that bigger brands enjoy lower CPAs on social-media platforms like Facebook, higher click-through rates in paid search and even higher rankings in organic search.
It makes intuitive sense: all other factors being equal, would you click on a promotion from a brand you know and love, or one you've never seen before… or don't like?
Brand awareness and affinity isn't something you can build programmatically, during the fleeting seconds a social platform's capricious algorithm affords you.
You need to have a holistic sense of brand, great content and consistent investment in awareness campaigns. These are all aspects of marketing that never gain credit based on first or last touch attribution models – but they're not money down the drain.
Brand is the engine for strong growth, with performance marketing acting as the fuel. Having one without the other only gets you so far before you stall, often without much warning.
Lessons for both sides
If brand and performance marketing teams could work together, they would learn a great deal.
Perhaps most importantly, the overall marketing team would find the perfect balance between message (brand) and medium (performance) that exacts the best from both.
With an over-emphasis on programmatic, the medium begins to trump the message. Too much time is spent tweaking bids, A/B testing tiny variations in copy, or testing the latest 'hack' that the whole world read about last week. Not enough thought is given to the overall narrative, or how the 2000 variations of your brand work together to build a cohesive brand.
And algorithms get things wrong on a constant basis, so just because you think you're microtargeting audiences, and that they won't notice your fragmented messaging, they will.
Research has shown that half of an advert's overall effectiveness comes from the quality of the creative (compared with 9% attributed to good targeting). It's a figure that implies we ought to spend at least half our time crafting and testing creatives.
When brand and performance work closer together, you start to develop better creatives and deliver brand consistency, while maximising their impact through smart targeting and future refinement based on performance feedback.
The era of performance brand marketing
Next year ushers in a new discipline of performance brand marketing, tightly aligning both camps.
Brand marketers can, and will, measure and manage their brand in a more data-driven manner. This gives them finer control over the elements that work, and shows how to tweak those that don't.
Performance marketers can better understand the power of holistic thinking, brand narratives and integrated creatives that deliver a unified experience, even while maximising the power of personalisation provided by programmatic marketing.
Together the two create the powerhouse of performance brand marketing, a discipline that could become as legendary as peanut butter and jelly.
And if you're hungry to achieve this new level of cohesion, Attest are here to help.