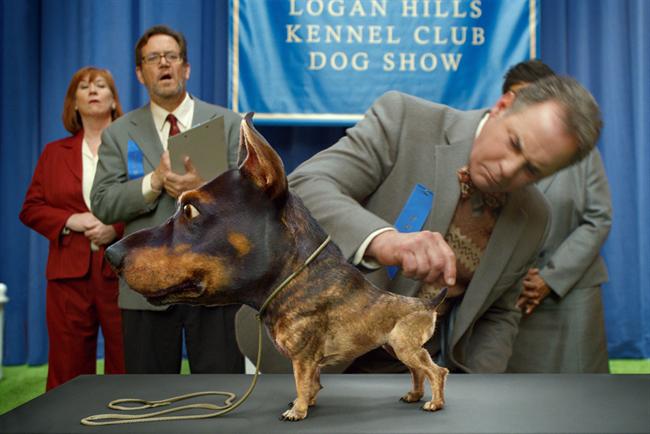 I have a confession. I knew who would win the Super Bowl long before a fur-clad Joe Namath screwed up the coin toss. No, I didn't know that the Seahawks would crush the Broncos in an embarrassingly one-sided beat-down. Quite frankly, I really didn't care.
I don't watch the Super Bowl for the football; I watch it to see where our business is going. And for several weeks before the broadcast, I was thrilled to discover exactly who would come out on top by the time the final whistle blew: the consumer and the content creators.
That's because last Sunday's big game was the culmination of a contest of a different sort. It was a weeks-long battle between the old advertising ways – scripted, acted, single commercials that exist on one screen for a discrete period of time – and the new ways of interacting with a brand across time and media.
Every ad that was teased on TV, pre-released on Twitter, extended on YouTube, posted then pulled after complaints, or otherwise expanded on or added to on Vine, Twitter, Facebook and on mobile devices before the game even aired, was another point scored for the consumer. And, make no mistake, there were very few Super Bowl commercials this year that were islands unto themselves.
The customer is now firmly in control, endlessly distracted and has more than enough options for how to spend their time. And if this Super Bowl was any indication, brands are now getting that and reacting accordingly. The best part of it all, selfishly speaking, is that consumer control means if we want anyone to pay attention to or get involved with our brands, the content needs to be that much more entertaining or useful. A higher bar is very, very good for creativity. I'm not saying we're there yet, but the gauntlet has been thrown down by the customer (and their technology) and I think the work is only going to get better as a result.
Who scored points for creativity and innovation in this Super Bowl and who got left in the past? Here are my votes for the winners and losers of the old ways and the new.
Animals
Best new use of animals
CarMax "slow clap" (Silver & Partners). The spot that aired during the Super Bowl was OK (did you catch the Sean Astin cameo?). But the alternate online cut featuring puppies in place of humans was a charming surprise.

Best old use of animals
Speaking of newborn dogs, Budweiser's "puppy love" (Anomaly New York) had 35 million YouTube views before the game even started. Sure, it's sappy almost to the point of being cloying, but Bud knows what the people want. That said, my vote in this category goes to another dog-centric spot, Audi's "doberhuahua" (Venables Bell & Partners) – an amusingly twisted demonstration of the pitfalls of compromise. A weak premise, maybe, but I couldn't take my eyes off that abomination of cross-breeding.

Worst old use of animals
Chobani "ransacked" (Droga5). The concept could have been good – a bear representing mother nature seeking out all-natural Chobani to hilarious effect – but this unfortunately edited snorer missed nearly every mark.
Kids
Best new use of kids
Maserati "strike" (Wieden & Kennedy). It was surprising enough that Maserati would advertise a $65,000 entry-level car to a Super Bowl audience. But it was downright shocking that they could silence a rowdy room with this epic spot narrated by the child star of Beasts Of The Southern Wild. This film gave me chills unlike any other one in the game, save for Bob Dylan's Chrysler commercial. But that one stunned for all the wrong reasons.

Best old use of kids
Cheerios "Gracie" (Saatchi & Saatchi) revisits the mixed-race family from an earlier Cheerios commercial that caused some controversy less for the actual spot and more for some people's reaction to it. Like the previous film, also from Saatchis, it's a beautifully crafted commercial that has nothing to do with race and everything to do with the joys of family, which is exactly what Cheerios stands for.

Worst old use of kids
The Amazing Spider-Man 2 trailer. Will someone please just get these poor kids jobs in good movies?


Celebrities
Best new use of celebrities
Newcastle Brown Ale "if we made it" (Droga5). OK, so technically not a Super Bowl campaign – and that's the point. The brand did a brilliant job taking the piss out of overblown big-game marketing everywhere but during the Super Bowl broadcast. From hyperactive storyboard teaser and Promoted Tweets to an extended online spot featuring the impossible-not-to-like, foul-mouthed Anna Kendrick, Droga5 nailed this.
Best old use of celebrities
Wonderful Pistachios "Stephen Colbert" (Fire Station). The first half of the split spot was just a tease for the ridiculousness of the second half, in which Colbert's head cracks open to reveal a pistachio-coloured mini Colbert nut head inside. It was the hardest I laughed the whole game. Honourable mention: RadioShack's flashback to/diatribe against the 80s, "the phone call" (GSD&M), was fun and spot-on about what people think of the chain. But if it actually delivers on the change it is touting, I don't know where I'm going to go for Betamax head cleaner.

Worst old use of celebrities
Dannon Oikos "the spill" (Y&R). If the yoghurt wars have replaced the cola wars, this creepy spot featuring John Stamos and some of his Full House co-stars has left Chobani the Super Bowl winner by default.
A regular schmo
Best new use of a regular schmo
I wanted to give this to GoDaddy for turning over $4 million of airtime to let a woman quit her job live on TV in "puppet master" (Deutsch New York), but using a celebrity spokesperson (an ageing John Turturro, who, incidentally, is starting to look like an ageing Jeff Goldblum) to do it cost this spot some points.
Instead, this award goes to the very entertaining Bud Light "up for whatever" (BBDO) in which a Long Island dude gets the night of his life complete with Don Cheadle, a llama, twins and Arnold Schwarzenegger. While BBDO is up to its usual celebrity tricks, here it is actually integral to the idea. And the risk it took in trying something this audacious is the way you get from merely good to great.
Best old use of a regular schmo GoPro "Red Bull Stratos" (in-house). OK, so maybe Felix Baumgartner is no longer your average bloke, but kudos to GoPro for making recycled Red Bull footage of Baumgartner's record-breaking jump feel breathtaking all over again. But will it sell more Red Bull than GoPro cameras?

Worst old use of a regular schmo
Doritos' user-inspired Crash the Super Bowl contest, now in its eighth year, was new and surprising exactly once. Now it just feels like crowd-sourced advertising, as evidenced in a cute but familiar spot called "time machine".
Music
Best new use of music
Bank of America and (Red) "Invisible" (Prettybird). Bank of America is donating one dollar to Aids research for every iTunes download of a new U2 song – free for 24 hours after the game. The song is almost as good as both the cause and the method of creating awareness for it.
Best old use of music
Beats Music app "Ellen DeGeneres" (R/GA). De-Generes does her dancing schtick to Aloe Blacc's Can You Do This? in a charming retelling of the Goldilocks tale. Honourable mention: Coca-Cola's "America The Beautiful" (Wieden & Kennedy), which successfully and gorgeously reduces an entire nation to a two-minute rip. Using multiple languages for the lyrics caused a small stir on Twitter but, to me, it made the spot perfectly American.
Worst old use of music
Heinz "hum" (Cramer-Krasselt). I suspect this groaner of a spot (complete with fart joke) was discovered in a box labelled "unaired commercials – 1988" in a Heinz warehouse after a marketing executive failed to anticipate the need for a new Super Bowl ad. I will never clap my hands when I'm happy and I know it again.
Muppet
Best new use of a Muppet - new, old or otherwise
Toyota "joyride" (Saatchi & Saatchi). I will buy anything a Muppet is selling. Terry Crews is, literally, just the passenger in this very fun spot for the Highlander. By the time the carjacking, song and dance, singing vegetables and Kermit cameo are over, I'm ready to follow Animal anywhere when he yells the tagline: "Let's go places!"

Many will argue that the Super Bowl is the last great water-cooler event. I think this year's lead-up and pay-off make a stronger argument that the Super Bowl was the last great water-cooler event. Advertisers are now paying $4 million for naming rights, not airtime. And I'm OK with that. I'll take a fire hose full of entertaining or useful content of my choosing to quench my thirst any day. Now we just have to turn up the spigot.

Darren Moran is the chief creative officer at Havas Worldwide New York and the co-chief creative officer at Havas Worldwide North America