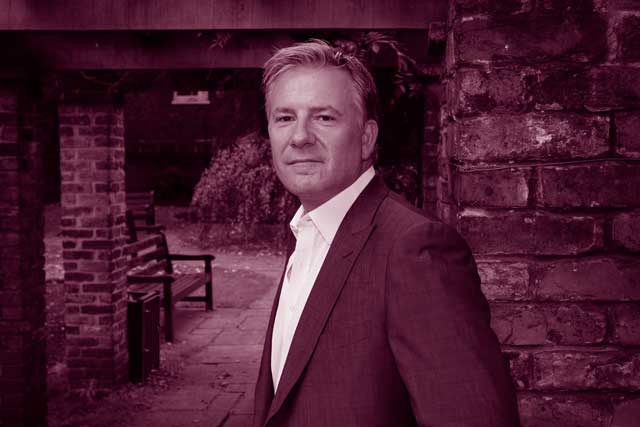 Real-time bidding is heating up. No longer an arena dominated by ad networks making vast margins, it is a happier place where media agencies have finally clawed back the digital audience territory that is rightfully theirs. Agency trading desks might have taken a long time coming, but the results are impressive (and the brand names suitably futuristic-sounding - Xaxis and Vivaki AOD being two cases in point). By combining cutting-edge technology and audience systems with client data, agencies are developing sophisticated digital trading solutions, the likes of which advertisers could only have dreamt about previously.
The state of play is interesting. In September, Facebook announced that its own exchange was coming out of beta, allowing advertisers to use cookie-based targeting through demand-side platforms to reach their audiences on the social network. However, Facebook does not currently allow Google's DSP (Invite Media) to be integrated into its exchange, which is tricky for media agencies that rely exclusively on the Google platform to secure ad placements.
It is unclear whether Facebook will open its arms to Google, though many, of course, hope it will.
Real-time targeting on mobile is also becoming a reality, with mobile-specific DSPs entering the market. But it might take a while for inventory owners, advertisers and agencies alike to work out where real-time mobile bidding sits in the value chain. Some remain unconvinced that programmatic buying on mobile will be as valuable as it can be on desktops.
So it is clear there are many complications that come with this advertising revolution. "Real-time bidding, while it is still in the early stages of development, will be game-changing and enhance our ability to drive client business outcomes," Jerry Buhlmann, the chief executive of Aegis Group, observes. And although Paul Wright, the chief digital officer at Omnicom Media Group, agrees that all this is exciting, he adds: "We've also got a hell of a long way to go."
Mark Read, Director of strategy, WPP; chief executive, WPP Digital
"When digital media first became mainstream 15 years ago, it was the supply or publisher side that invested in technology. Agencies didn't really do it and that was a mistake. Agencies are in the business of assembling audiences for clients, and we allowed ad networks to come between us and the publishers. What we are seeing now is technology being applied properly to the 'buy side' on behalf of clients to help them reach their audiences.
"Agencies have to invest sufficiently in their technology to be competitive and future-proof their businesses to avoid the problems of 15 years ago. WPP has decided to invest in the critical areas and partner in others. Some are relying on Google, which we view as a mistake.
"Witness the decision by Facebook to lock Google technology out of its latest release while allowing Xaxis, our audience buying group, into it - leaving us as the only agency group allowed to integrate directly."
Pierre Naggar, EU managing director, Turn
"In recent years, we've witnessed a fundamental move away from simply buying media to buying audiences, and this paradigm shift has profound implications for the advertising industry.
"The increasing use of data and sophisticated technology has resulted in an unprecedented level of hyper-targeting and dynamic creative. Real-time buying, using systems such as the Turn Campaign Suite, further allows advertisers to target individual consumers and only pay what they deem their value to be worth to the business at that precise point in time, which can vary from millisecond to millisecond. This creates a significant uplift in adspend efficiency - so much so that the global real-time bidding sector is currently estimated to be worth between $3-4 billion, with industry observers predicting this to reach as much as $20 billion by 2015.
"Moving forward, greater collaboration between the technologists and the creatives will also ensure the insights and efficiencies afforded by programmatic buying are leveraged for driving great creative campaigns online."
Chris Swarbrick, Head of ad technology, MPG Media Contacts
"The growth in programmatic media is heralded as the missing link between digital potential and the mostly analogue planning/buying process that has existed since the pen-and-paper days.
"Frequently referred to as a revolution, this buzz is driven by the fact that these new technologies offer an answer to the loss of control of broadcast messaging, the desire to efficiently deploy budget across an increasing number of touchpoints, and the need to provide a more personalised experience to consumers.
"This is achieved by enabling centralised real-time media-buying decisions, based on insights derived from multiple data sources, across a wide variety of channels, sites and formats (something we call digitised media management).
"It is a truly powerful development. However, despite the hype, programmatic media has actually existed since search bid management tools debuted in the market. Current technologies are in constant development in an effort to fully deliver the above promise.
"We therefore think this is best viewed as an evolution and not a revolution. Furthermore, this new discipline must work in collaboration, and share best practice, with insights and planning teams - and not be hidden away in a separate and isolated division or business."
Sandy Hubert, Head, Cadreon UK
"Historically, media was mostly bought on contextual or semantic targeting based on a defined target audience. With the evolution of digital trading, ad-targeting technology and programmatic buying, we are now able to overlay first-party data to make meaningful decisions in real time on the right audience to target.
"Analytics and technology are becoming key drivers in digital trading as our buying gets smarter. Early investments in skilled staff and technology have to be made to make digital trading a success story for holding groups and clients.
"It is not a revolution per se, more a shift in the way we approach and buy digital media. But Facebook's move to the exchange world shows how the big players are keen to take part in this sector.
"As the industry grows, analytics and attribution modelling will play a bigger role to show the contribution of each digital channel to the marketing mix."
Simon Davies, UK sales director, Microsoft
"Digital trading, or real-time bidding, is increasingly changing the way advertisers pay for and approach digital display media. Brands and advertisers are now realising that real-time bidding can provide better cost-efficiency, and allow specific audience-targeting. This enables advertisers to ensure that they are in the right place at the right time, which is proven to have a large impact on return on investment.
"Real-time bidding is a critical development that is starting to shape how advertisers behave in the digital display sector. It is not only changing how media is purchased, but how campaigns are managed, and even the skills marketers require. This, however, is not the end of the story - there is still much to be done in educating users on the value of real-time bidding to ensure continued success."
Louisa Wong, General manager EMEA, AMNET
"Technology-driven digital trading is driving the ongoing revolution in the way advertisers reach consumers. With the explosion of IP-enabled devices, we can now access billions of data touchpoints to inform when, how and where we deliver tailored messaging to customised audiences. The combination of technology and data to reach specific audiences also enables us to strip out wastage and deliver even more effective advertising.
"The new data economy is emerging, but it isn't here yet. 'Big data' doesn't work unless the value proposition is favourable for all parties across the value chain. We need to transform the old conversations traditionally had with media owners and reinvent the way we deliver value across the ecosystem to ensure all parties win."