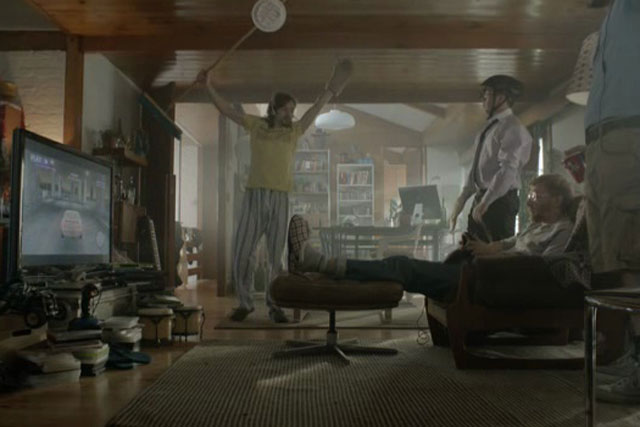 Abbott Mead Vickers BBDO's work for EuroMillions headed the brand recall table, though general levels of brand and specific ad recall were lower than in previous months of the Nielsen TV Brand Effect survey – perhaps due to the pre-Christmas clutter of commercials.
Christmas ads from Coca-Cola and Argos achieved good recall scores, while Pedigree "puppy" also had an impact with viewers.
The Nielsen TV Brand Effect survey measures the percentage of viewers who can recall the storyline of an ad (or the brand featured in the case of "most-remembered advertisers") within 24 hours of seeing it. These scores are then indexed against the average score of 100. The "most-liked" is the percentage of viewers who like an ad they saw (among those recalling the brand of the ad), indexed against the 100 average score.
League Tables
Reality Check: December

Most
Most-liked
Most
-remembered
ads
-remembered
ads
advertisers
1
KFC
141
1
KFC

153
1
EuroMillions
189
'pit stop'
'pit stop'
'snowy millionaires'

Bartle Bogle

Bartle Bogle
Abbott Mead
Hegarty
Hegarty
Vickers BBDO
2
LoveFilm
136
2
The Black Grouse

147
2
Pedigree
178
'higher love'

'a touch of brilliance'

'puppy'
In-house
Abbott Mead
TBWA\
Vickers BBDO
London
2
Pedigree
136
3
Oral B

137
2
Nintendo Wii

178
'puppy'
'pass it on'

'new beginnings'

TBWA\London
Publicis

Karmarama
London



4
EuroMillions
130
3
Apple
137
2
Coca-Cola
178


iPod
'snowy millionaires'
'share the fun'

'snow globe'
Abbott Mead

TBWA\Media Arts

McCann Erickson

Vickers BBDO
Lab
Madrid
4
Coca-Cola
130
5
Nikon
126
5
Argos
163
'snow globe'
'I'm different'
'aliens'
McCann Erickson
Jung von Matt/
CHI &
Madrid
Spree
Partners




Source: Nielsen TV Brand Effect. Only new ads airing 1-31 December. Minimum sample= 150.