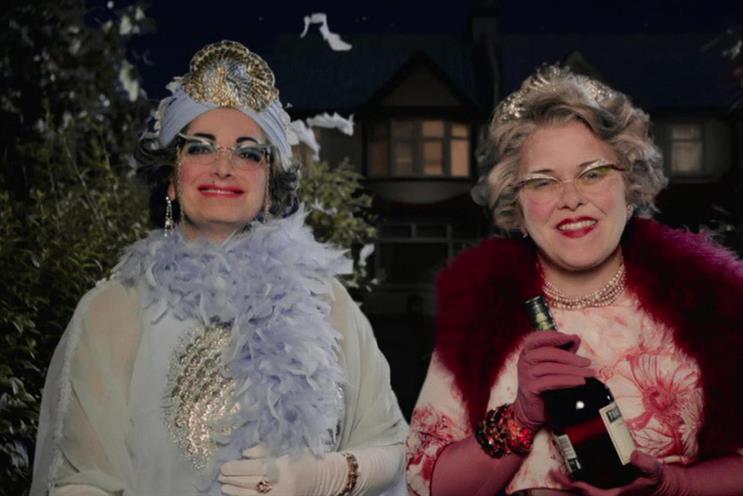 VCCP scored as the winner in both tables for Aunt Bessie's and Comparethemarket.com respectively. CHI & Partners' Argos commercial also featured in both tables.
Adam & Eve/DDB's campaign for Kwik Fit continued to score highly on the "most-remembered" table, with its latest execution coming second in the ranking.
Karmarama's spot for Costa topped the "most-talked-about ads online" category, with 2.2 per cent of all online conversations about advertising focusing on the spot.
The "most-remembered" score is the percentage of TV viewers who can recall within 24 hours the storyline of an ad that they were exposed to during the normal course of TV viewing. The "most-liked" score is the percentage of viewers who liked an ad (among those who could recall seeing it).
Reality Check: October 2012
Most remembered ads
Most watched ads
Most talked about ads online
1
Aunt Bessie's "dinner invitation" by VCCP (74%)
Comparethemarket "sleep" by VCCP (63%)
Costa "coffee heads" by Karmarama (2.20%)
2
Kwik Fit "Barbara and Duncan" by Adam & Eve/DDB (67%)
Argos "toy exchange" CHI & Partners (30%)
Tesco "Thunderbirds" by Wieden & Kennedy (1.05%)
3
Argos "toy exchange" by CHI & Partners (64%)
Aunt Bessie's "dinner invitation" by VCCP (28%)
easyJet "holiday moments" by VCCP (0.95%)
4
Comparethemarket "sleep" by VCCP (62%)
Microsoft Xbox 360 "Dance Central 3" in-house (27%)
Nintendo Wii "whole new way to play" by Karmarama (0.90%)
5
Waitrose "cottage pie" by Bartle Bogle Hegarty (62%)
Disneyland Paris "Christmas" by BETC (25%)
Samsung "we are David Bailey" by Cheil UK (0.65%)