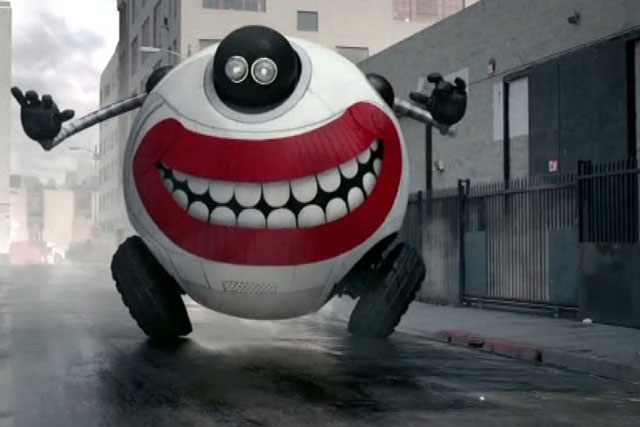 Abbott Mead Vickers' spot for Heinz Beanz topped both recall tables, with its score for brand recall one of the highest to feature in the Nielsen TV Brand Effect survey. Its score was more than twice the average of 100. AMV also scored a hit with its Birds Eye work, which featured in both the most-liked and most-remembered ad categories.
The Nielsen TV Brand Effect survey measures the percentage of viewers who can recall the storyline of an ad (or the brand featured in the case of "most-remembered advertisers") within 24 hours of seeing it. These scores are then indexed against the average score of 100. The "most-liked" is the percentage of viewers who like an ad they saw (among those recalling the brand of the ad), indexed against the 100 average score.
League Tables
Reality Check: October
Most
Most-liked
Most
-remembered
ads
-remembered
ads
advertisers
1
Heinz Beanz
151
1
Müller Dairy
172
1
Heinz Beanz
213
'Jack'
'wünderful stuff'
'Jack'
Abbott Mead
TBWA/London
Abbott Mead
Vickers BBDO
Vickers BBDO
2
Sony PlayStation
149
2
Birds Eye
167
2
Gaviscon
190
'DanceStar Party'
'romance'
'spicy noodles'
In-house
Abbott Mead
Euro RSCG
Vickers BBDO
London
3
Philadelphia
145
3
Lynx
161
3
Ubisoft
187
'local heroes'
'my angel girlfriend'
'Just Dance 3'
JWT London
Bartle Bogle
Crispin Porter
Hegarty
& Bogusky
4
Birds Eye
136
4
Compare
156
4
Aldi
173
themarket
'romance'
'plane'
'washing-up liquid'
Abbott Mead
VCCP
McCann
Vickers BBDO
Manchester
5
Bet365
134
5
Specsavers
150
5
Compare
170
themarket
'bingo'
'sauna'
'plane'
Drummond
In-house
VCCP
Central
Source: Nielsen TV Brand Effect. Only new ads airing 1-31 October. Minimum sample= 150.