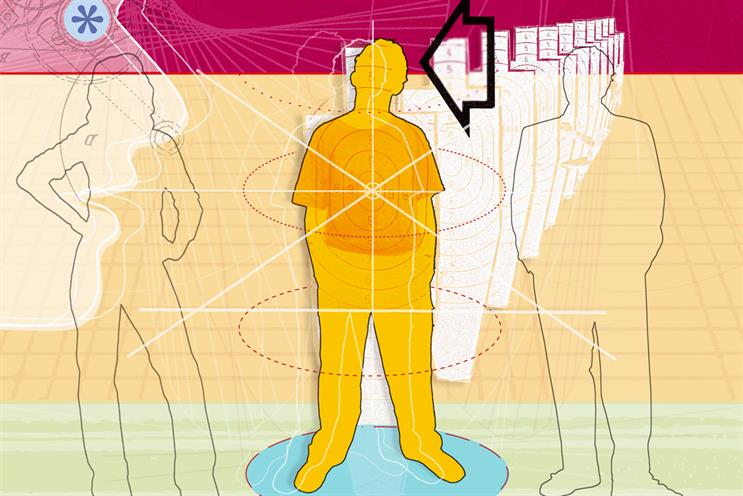 Do you remember the movie What Women Want? In the film, Mel Gibson plays an ad exec who receives the magical ability to read women's minds and uses it to create an inspiring ad campaign for Nike aimed at women. However ludicrous the premise, the movie made a point that few would disagree with: great creative ideas come from genuine insights.
The need to gain insights about products and consumers is well-understood in our industry, but while the internet has made it far easier to track consumer behaviour in minute detail, the quantity of data generated is making it harder to see the wood for the trees. According to Professor Sir John Beddington, it's affecting us on an even more profound level. The web is redefining human identity.
His Future Identities report reveals that the traditional elements that inform a person's identity, such as religion, ethnicity, job and age, are less important than they once were.
Instead, near-continuous access to the internet means that, particularly among younger people, their view of themselves is increasingly shaped by interactions on social networks and role-playing games. This trend towards "hyper-connectivity" creates new challenges and benefits for society. "This can be a positive force, exemplified by the solidarity seen in the London 2012 Olympics or a destructive force – for example, the 2011 riots," the report says.
The challenges and opportunities apply to brands and agencies too. Consumers no longer fit into neatly defined categories, but they increasingly expect to be understood by brands. As Engine's chief strategy director, Pete Edwards, puts it: "In the era of socially enabled, real-time feedback, consumers are brand savvy and brand sceptics – deftly and swiftly forming and sharing opinions about everything a brand says, does and stands for. They're increasingly vocal about the brands that get it wrong too."
Last year, Engine published a "Get Me" index using a ?sample of 2,200 UK online adults to identify the brands that consumers felt understood them best. The overall findings were disappointing. Eighty per cent of the 100 brands surveyed were deemed to be underperforming in the emotional care criteria.
Technology, food and retail brands performed best, with Google topping the overall poll, followed closely by, Hovis, Marks & Spencer, Morrisons and Microsoft. At the other end of the spectrum were brands such as Burger King, Ryanair, the Royal Bank of Scotland and Ladbrokes. Unsurprisingly, four of the top five brands that were seen as being adaptable to changing consumer needs were technology businesses.
So what does this all mean? Ryanair continues to prove that you don't need to be loved to be successful. But as high-street retailers are increasingly aware, you've got to be ?relevant to survive.
This challenge applies to our industry too. If great creative ideas come from genuine insights, it is vital that we "get" consumers too. Researchers, planners and strategists all play crucial roles in this, but it goes deeper than that. Agencies should reflect the diverse, hyper-connected society we live in; otherwise, we risk ?defaulting to out-of-date stereotypes. Take an example from the US Super Bowl ?ads. In 2011, Volkswagen ?won acclaim for its Star Wars ad, which was born from a keenly observed insight into childhood imagination. By contrast, this year's effort ?portrayed a white man speaking Jamaican patois, because that's what people do when they're happy, right?
Mel Gibson may have discovered it, but Aretha Franklin said it best. Women want what we all want: respect.
Jonathan Akwue is the global client managing director at Engine