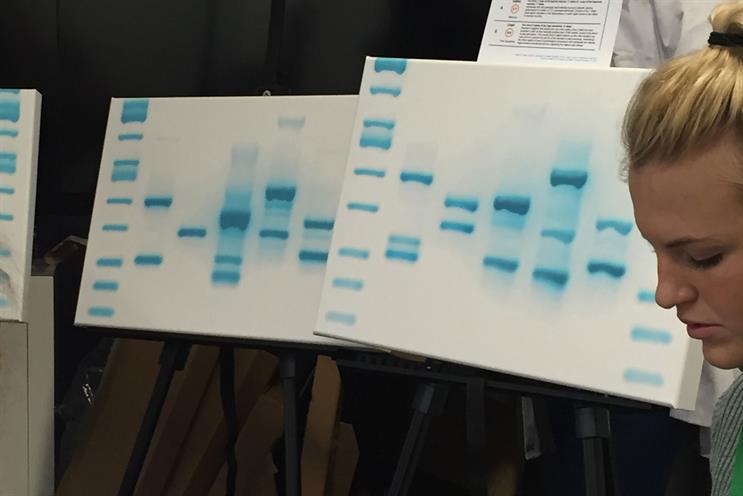 Luckily for us PlayDNA were at Huddle today, to explore the human make up. PlayDNA is the brain child of an unsuccessful contestant of Dragons Den. They conduct genetic analysis of your DNA to explore who you really are. They can even turn your DNA into art. Whilst they weren't able to shed any light on our failed football careers for us today, here is a list of the most interesting facts that we did learn.
1,000,000,000,000
The number of DNA cells in your body
2
The number of metres that a single DNA cell would measure if it was stretched out.
6,000
Times your DNA strings would reach the Moon and back if it was all laid out… 6,001 if you're really tall.
$10,000,000
In five years' time, the genetics industry will be worth $10m … if only we had listened more in science!!
1 in 10
Of us are genetically 'Early Birds'… maybe that's why we didn't pay attention in science.
44
The number of genomes that are analysed to start your genetic profile
£479
The amount of money it'd cost to have your DNA turned into a unique piece of art.