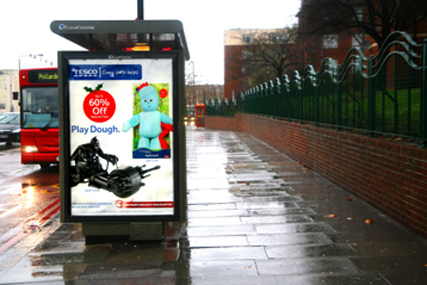 In a report released this morning, the OFT said competition ensures the majority of rebates are passed on to advertisers, but recommends that advertisers should take steps to address the potential distortion, for example by using media auditors to monitor campaigns to ensure agencies and specialist buyers act in the advertiser's best interests.
In addition, the OFT said advertisers should consider negotiating contracts with its media and out-of-home agencies, which explicitly set out how rebates are to be treated.
The OFT said the rebates paid by large media owners may make it difficult for some smaller and new entrant media owners to compete for business, despite offering comparable or even higher quality advertising space.
To compete with the rollback agreements paid by lager media owners, which are applied retrospectively to all the volume placed with the owner over the course of the year, the OFT found a smaller media owner may need to offer a very high percentage rebate.
While the OFT recognised the possible impact of rollback rebates on smaller media owners, it said rebates reflect strong competition between the large media owners and, as they pass through to advertisers, they reduce the price that advertisers pay.
Furthermore, the OFT found smaller media owners with highly innovative or attractive outdoor space "appear able to win business" from the specialist buyers.
The OFT also considered the dominance of the two main specialists, WPP-owned Kinetic and Aegis Media's Posterscope, which together control more than 80% of the market.
The study found the current situation was not a concern as, aside from the costs of systems and the expertise required, there do not appear to be any significant barriers for an agency network to set up an in-group specialist buyer.
The OFT said media agencies without their own specialist buyer may lack the incentive to start one, since a large proportion of volume rebates are passed on to them by the specialist buyer that they currently partner with.
The OFT said one media agency would not consider carrying out outdoor planning and buying in-house owing to the costs of setting up such a system. Another group said it was actively considering setting up an outdoor planning and buying function, but this had not been a priority.
On the matter of Clear Channel and JCDecaux's long-term exclusive contracts with local councils, the OFT found there were reasonable grounds for suspecting that the agreements restrict competition and launched a further investigation.
The OFT said the investigation, into contracts for bus shelters and information panels, is at a very early stage and no assumption should be made that any of the agreements infringes competition law.
Heather Clayton, senior director of infrastructure at OFT, said: "While there is evidence that competition broadly works well for larger purchasers of outdoor advertising, our study shows that advertisers could do more to ensure that they get a good deal from specialist outdoor buyers and media agencies.
"There are some concerns around barriers to entry and expansion for media owners and the OFT has launched a competition investigation in order to assess whether certain street furniture agreements are compatible with UK and EU competition law."
Responding to the report, Clear Channel said this morning it "welcomed the findings by the Office of Fair Trading that out-of-home advertising in the UK is broadly competitive", and said it would "cooperate fully" with the further investigation into council contracts.
It said local authorities received "considerable benefit" running to "hundreds of millions of pounds" with councils opting for "efficient contracts that maximise income and benefits for people who live in their areas".
Matthew Dearden, chief executive of Clear Channel UK, said: "It is encouraging that the OFT has found that the out-of-home market is 'broadly competitive'. Local authorities and the people they serve benefit greatly from the long-term partnerships that the local authorities negotiate."

JCDecaux also welcomed the OFT's report and in particular the report's finding that the industry is "broadly competitive" amongst both specialist buyers and agencies.

Jeremy Male, chief executive of JCDecaux UK and Northern Europe, said: "We will continue to work in a constructive and proactive way with the OFT over the coming months.

"Regarding the ongoing study into street furniture we would note that our business has grown organically and all of our key contracts were awarded following competitive tender since our market entry in 1991."
The OFT launched its investigation into outdoor advertising in May last year and had been expected to publish its findings by Christmas.