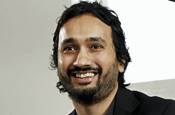 Earlier this week, it emerged that "Roger Makak", who has been credited with numerous awards won by Saatchi & Saatchi Singapore, is a pseudonym of the regional creative director, Andy Greenaway.
The truth was revealed after Makak was ranked number one in the local advertising magazine Campaign Brief Asia's annual rankings.
Rebelo said the pseudonym was "light-hearted" and was used as a way to credit the entire creative department's efforts, rather than just Greenaway himself, adding: "We are unapologetic about the incident."
But the row has sparked accusations that many of its recent campaigns were created purely for awards purposes. One commenter on Brand Republic wrote: "It's bad enough Saatchis Singapore wins awards for things such as lost dogs and martial arts schools, but going so far as to invent a person just so they can rise up the rankings ladder is lame."
Rebelo denied any allegations of scam advertising.
Greenaway was unavailable for comment.