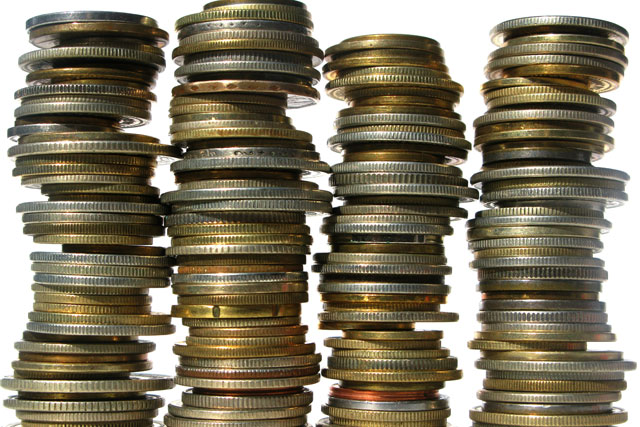 Analysis by Carat, supported by the Consumer Connection System (CCS), suggests that people's direct or vicarious experience of the recession has had a significant impact upon how they relate to brands and advertising.
Forty eight percent of people have either been personally affected or seen family and friends affected by the recession.
Figure 1. How you or your friends and family have been affected by the recession
Source: Carat CCS
The major experiences of people affected by the recession are: being made redundant (23.3%), having a pay freeze (17.5%) or a reduction in working hours (16.0%).
We have looked to analyse these groups and understand how their experience of the recession has affected their outlook towards the economic situation and subsequently their behaviour.
Unsurprisingly, those affected by the recession have a more negative view about future events and attitude towards the economic downturn consistently across all statements and behaviours.
Figure 2. Comparison of those affected and unaffected by the recession on propensity to agree with statements around the recession (Index)
Affected by the recession
Statement - definitely agree
Unaffected
Affected
Worried about interest rate rises
83
113
Feel anxious about future
73
121
I feel less secure in my job
52
137
Trying to cut down everyday expenditure
80
115
I now buy cheaper brands of food
82
114
I will save rather than borrow
85
112
I expect a payrise this year
111
92
I'll continue to buy cheaper products
83
113
I am worried about possible tax rises
85
112
Source: Carat CCS
For the purposes of this research we wanted to look at whether having personal experience of the effects of the recession (basically grouping the experiences together as an 'affected by the recession' group) had any effect on their behaviour and attitude towards advertising and brands.
Firstly, however, we wanted to sense check that it was these experiences that were driving any differentiation between the two groups, rather than any other underlying makeup of the groups.
We found that there was a skew towards those who were retired and those within full time education within the unaffected group, and therefore stripped these two groups out of the analysis, and limited the age range to 20 to 50.
By limiting in this way, we found that the makeup of the two groups not to be significantly different when looking at age breakdown (both average age 36), annual income (both approx. £24,500) and demographic.
We can therefore assume at this point that the difference between the groups is being driven between their experiences within the recession.
Where this becomes interesting is when you start looking at how these groups vary when looking at their attitudes towards different advertising sectors.
We took 10 broad ranging sectors to compare how attitudes varied, and compared the index of each group's likelihood to be seekers of, or reactors to advertising in each.
We identified a relatively small (c.10-15 index points) but significant shift in attitude between the two groups.
Figure 3. Propensity to be a seeker of or reactor to advertising by sector (Index)
Source: Carat CCS
Consistently across all sectors we found that those who have been affected personally during the recession had a greater propensity to be seeking or reacting to advertising.
At first this may seem surprising. You may hypothesise that a negative recession experience would lead to a rejection of brands, particularly in areas where blame for the downturn has been apportioned, such as financial services.
Indeed, the 'affected' group do place more importance on trust when considering purchase decisions (Source: CCS 2010).
However when you look back at the statements around attitudes and perceptions of the effect that recession has had on these two groups (Figure 2), the picture starts to take shape.
A consistently negative attitude is beginning to shift the 'affected' group's behaviour.
Worrying about the future, concerns around tax interest rate rises, diminishing job security are beginning to manifest themselves in purchasing behaviour: buying cheaper food brands and in fact cheaper products across the board, and generally cutting down on everyday expenditure.
In summary, this is the audience that is not only changing attitude but also behaviour as a result of their recession experiences.
Understanding that this audience is not only experiencing an attitudinal shift but also a behavioural one helps us understand their heightened awareness of advertising, as this is a group not specifically seeking advertising for the sake of it, but rather seeking additional information to inform and facilitate their behavioural change.
This desire for additional information (and the effectiveness of advertising at delivering it) is demonstrated when you compare whether the two groups feel that enough information is available to inform decision about a variety of different products.
Figure 4: Comparison of propensity to agree with the statement "Not easy to find all information needed to make a decision" by product (Index)
Source: Carat CCS
Again, while shifts are not huge there is a clear and significant trend demonstrating that those affected by the recession are struggling to find the information that they need in order to assist them in their attempts to lead a more careful, frugal lifestyle.
What this suggests is that people's personal experience, and those of their friends and family, during this volatile economic climate has had a clear effect on their attitudes and behaviour.
Their personal negative outlook and increased frugality has led them to look for something else from advertising.
They are looking for guidance and information to help them buy smarter, save more and live within their means.
However, those currently making this shift feel that the necessary information isn't there.
Therefore advertisers across the board need to provide greater information and proof-points in order to persuade this new, recession affected audience that is re-evaluating its purchase priorities that a brand is the right one for them.
Richard Morris, deputy managing director, Carat