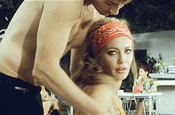 A new strategy on alcohol, launched alongside the Queen's Speech, will focus mainly on the sale of alcohol and "irresponsible" promotions by pubs, clubs and supermarkets.

Ministers have rejected calls by pressure groups and MPs for compulsory health warnings in ads, a 9pm watershed for commercials and a tighter code of practice to stop ads appealing to young people.

Although the Government will keep the issue under review, there is no sign of an immediate crackdown.

The move reflects lobbying by the Advertising Association and a growing view among ministers that the Government should not limit ad spending in the recession.

Ministers were also swayed by a major research project into the marketing of alcohol by Sheffield University.

Although it called for more research into the impact of ads, it warned that a total ban could increase drinking as companies used price cuts to compete for market share.

"It is unclear whether advertising restrictions can be expected to have an immediate effect on consumption," it said.

The Department for Health said it would evaluate the Sheffield study before deciding its next moves.

A consultation exercise also released by the Department of Health revealed public support for action over ads, including criticism that they were aimed at young people in defiance of the code.

About 1,500 respondents agreed that the public should be more protected from selling and marketing that encouraged people to drink too much.

There were 39 calls for a 9pm watershed and no ads in cinemas except when 18-rated films are shown; 30 demands for a complete ban on alcohol ads and 29 proposals for a ban on drinks companies sponsoring sports or cultural events.