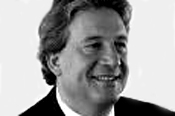 The pilot Advanced Leadership in the Creative Industries programme is being offered to help creative industry leaders to survive the unstable economic climate.

It is being run by business school Ashridge the IPA, the Cultural Leadership Programme and the UK Design Skills Alliance.
David Kershaw, chairman of the CLP, said: "This programme will give senior executives in advertising, music and design access to the same quality of support as their counterparts in other areas of business in a way which draws out their creativity."
The programme will launch in March 2009 and the deadline for applications is 15 January. To apply go to www.culturalleadership.org.uk.