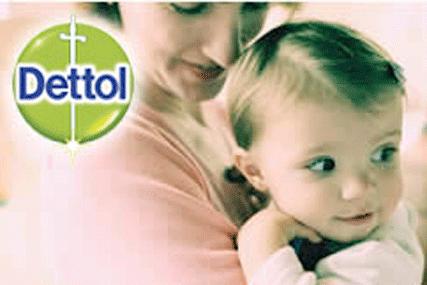 The appointment by the company behind FMCG brands including Vanish, Veet, Clearasil and Dettol, will result in major consolidation of its global media buying.

The two communication groups won the lucrative contract in a pitch against other roster groups Omnicom Media Group, which handles the £90m account in the UK, and WPP.

Havas Media is the parent to Media Planning Group and Arena, and Publicis Groupe owns Starcom MediaVest Group and ZenithOptimedia.

Both already work with Reckitt Benckiser in some parts of the world.
ZenithOptimedia will now handle the business in the biggest European markets, including the UK and Germany, Asia and most of Northern Europe, plus the US account previously handled by Havas Media's MPG.

MPG will handle the FMCG media planning and buying business in Southern and Eastern Europe, Latin America and parts of Asia.
The review follows plans by the global company to invest more heavily in digital media in response to changing media consumption habits.

It was conducted on a market-by-market basis and led by Reckitt Benckiser's Ian Hutchinson, worldwide media director, and Rakesh Kapoor, executive vice president category development.
Kapoor said: "Our new approach to media buying and planning introduces game-changing strategies in every aspect of how we communicate with our customers if we want to continue our track record of superior performance."

Reckitt Benckiser is the name behind many well-known packaged goods brands in the household and specialty food products industries. It employs 23,000 staff at operations in 60 countries, and its products are sold across 180.

Last year, the company defied the general trend and increased its media spend by almost 30% despite the global financial downturn.

Reckitt Benckiser reported like-for-like net revenue increased 8% in the three months to 21 December, despite many parts of the world officially falling into recession.

In its full-year results, like-for-like revenue was up 10%, with net revenue increasing 7% in Europe, said to be driven by its 17 "powerbrands".