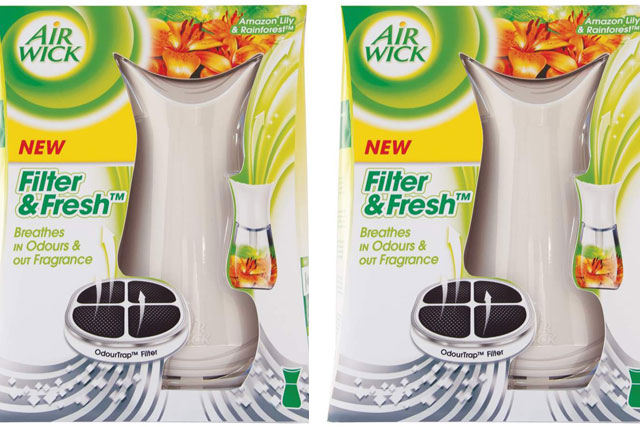 It will be supported by a £4.5m marketing offensive including a television campaign that RB aims to be seen by 90% of UK housewives.
In addition, the company is ramping up its product innovations within the cold and flu market, introducing a children's variant for its Strepsils brand.
RB is aiming to drive the air-care market with the new Air Wick "filter and fresh" product, which draws in air through a fan at its base, before putting the odorous molecules through a filter and re-dispersing the air through the room.
The new product is available in five variants, from "citrus orange and ocean energy" to "Amazon lily and rainforest".
The sugar-free medicated sore throat product for children is released this month in a strawberry flavour, in time for the "back-to-school" season. The children's Strepsils will be supported by a £750,000 radio and digital marketing campaign.
In February, RB took to Facebook to sell its latest Cillit Bang brand extension through a direct-to-consumer platform, the first of a number of ecommerce platforms expected from the global FMCG company.
Follow @loullamae_es