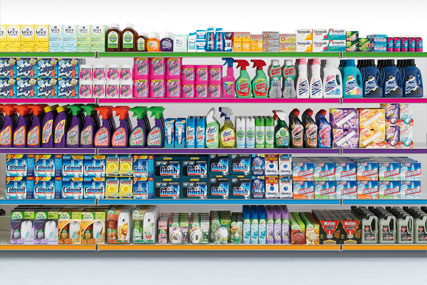 Last year, the fast-moving consumer goods advertiser pulled the majority of its ad spend from Channel 4, leaving ITV as the main recipient of the spare £14m spend.
But the tables have turned this year, as Channel 4 has managed to secure a deal with Reckitt Benckiser, whereas according to Five's sales director, Kelly Williams, Five is still "having negotiations with Reckitt".
According to Nielsen Media Research, Reckitt Benckiser spent £90.5m on TV advertising during the 12 months to 31 October. About 10% of its budget is expected to go to Channel 4 this year - money understood to have come from Five's share of Reckitt's money.
According to a rival TV sales house executive: "Reckitt is back on Channel 4 and clearly that money has to have come from somewhere. Channel 4 won't be looking for a small share - so Reckitt has to make it up from somewhere else - and Five is meant to have fallen prey this time.
"Some will have also probably come out of ITV via CRR, as ITV1 is a good home for the Reckitt brands and would make its life very difficult if it pulled any more than CRR allowed."
OPera, the Omnicom group buying agency for Reckitt Benckiser, was not available for comment. It is understood that OPera sells the advertiser separately and not as part of an agency deal. The rest of OPera's share deals with Five are thought to be finalised.
Another senior TV sales figure said: "Reckitt knows it's big enough on its own to drive strong discounts and doesn't like to be part of an agency deal. It is playing one supplier off against another year on year to get the best terms from each player. It knew it could virtually come off Channel 4 last year and then wave the carrot in front of its nose this year, and succeed in getting better terms."
Andy Barnes, Channel 4 sales director, said: "We don't comment on our commercial deals, but we are happy with where we have got to this year."
Reckitt Benckiser and ITV declined to comment.