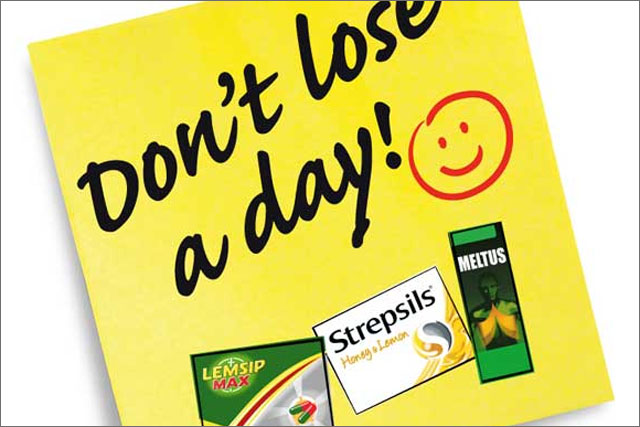 The 'Don't Lose a day' campaign will offer consumers "expert advice" about the products they should to use to treat different symptoms.
The campaign breaks in October and will run across TV, digital, social media, radio, PR and point-of-sale platforms. Each of the three brands' Facebook pages and sites will feature a "remedy
advisor" which will provide guidance for consumers.
Lemsip has a value share of more than 40% of the cold and flu market. According to RB, consumers spent more than £138m in the category last year.
The activity, which marks the first time RB has marketed the three over-the-counter brands together in one campaign, follows a cross-brand spring cleaning push for RB's household care brands last January.
The latter promoted its Dettol, Cillit Bang, Harpic, Vanish and Finish brands under the strapline "Join the great British cleaning blitz".