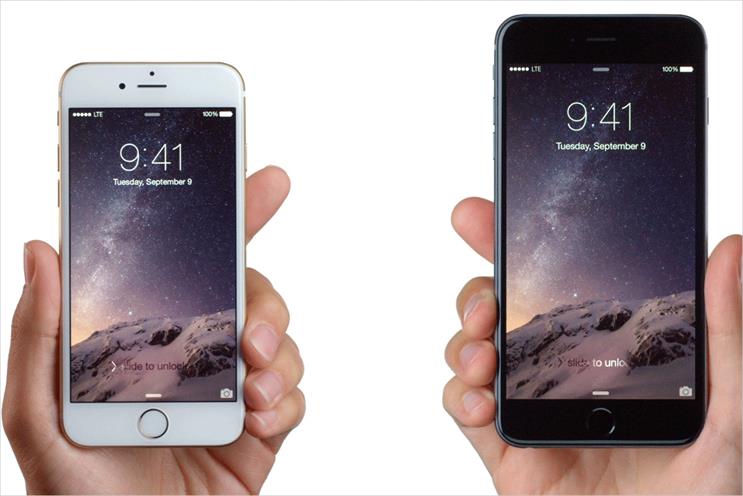 The technology giant's first fiscal quarter, for the three months ending 27 December, achieved revenues of $74.6bn, with international sales accounting for 65% of sales.
Apple also attributed its rude financial health to sales of Mac desktops and laptops, which grew revenue by 9%, and apps on its App Store.
But while more iPhones than ever were shifted, sales of iPads continued their decline, with the number of units sold falling 18% in 2014 compared to 2013.
Apple's $18bn profit beat the previous record for a quarterly profit – $15.9bn reported by ExxonMobil in the second quarter of 2012, according to Standard & Poor's.
The tech group's performance surpassed the expectations of analysts, who predicted $67.5 billion in revenues. In Europe, total sales were $17.2bn, up 20% year-on-year, but China demonstrated the most fertile market for growth – at $16.1bn, up 70% from the same quarter last year.
Meanwhile, the company said its Apple Watch was due to go on sale in April.
Tim Cook, Apple's chief executive, said: "We'd like to thank our customers for an incredible quarter, which saw demand for Apple products soar to an all-time high.
"Our revenue grew 30% over last year to $74.6 billion, and the execution by our teams to achieve these results was simply phenomenal."