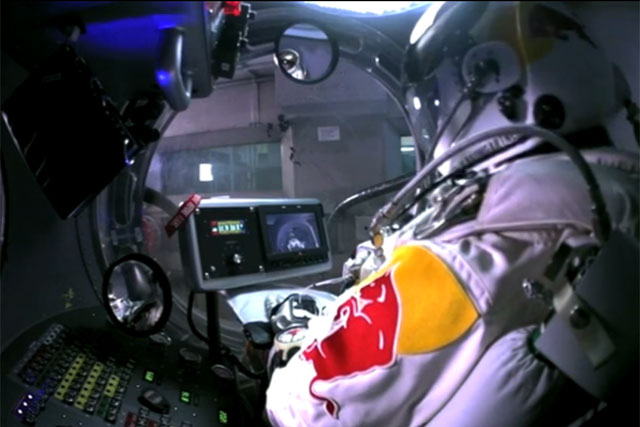 The brand describes the project as "the biggest thing Red Bull is doing this year".
In August, Felix Baumgartner, pilot, skydiver and Base jumper, will attempt a supersonic freefall jump for the first time in history and bid to break a world record that has stood for more than 50 years.
The recently unveiled Red Bull Stratos project website was created by Rockpool Digital, who also handle the social media strategy and interactive experiences.
Will Radford, international digital lead at Red Bull, said: "This is the biggest thing Red Bull is doing this year.
"The mission will not only contribute to the advancement of aerospace technology, but will also push the physical boundaries of our existence.
"Our aim is to ensure the mission remains entirely accessible. The website created by Rockpool gives us full control over the live broadcast while providing as much information as possible in the lead-up to launch, and throughout the main event."
Redbullstratos.com showcases build-up activity, charts the history behind the project, and features essential information about the team of scientists and specialists leading the mission.
It will also stream a live broadcast of the flight with a data overlay,
Peter Gandy, chief commercial officer at Rockpool, said: "We're delighted to be working with Red Bull on this exciting and ground-breaking project. We've made the site interactive, social and mobile-optimised, so that people can keep up to date with the mission wherever they are and across multiple devices."