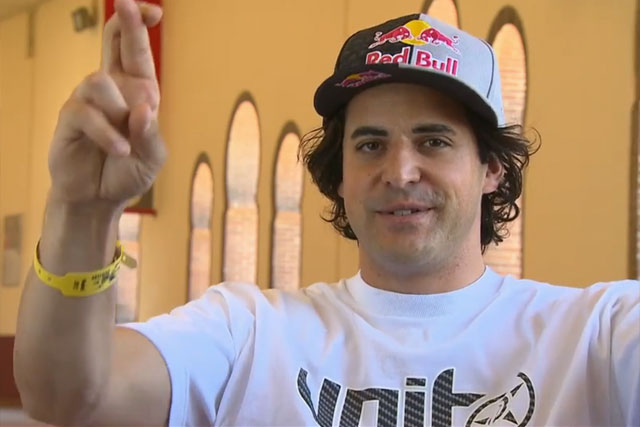 The video starring members of the Red Bull team is hosted on the Red Bull Stratos website, which was developed for the project by digital agency Rockpool Digital and will host the live stream of the event this afternoon.
At around 1.30pm (UK time) Baumgartner is going to ascend to around 120,000 feet above the Earth, high enough to see its curvature, and then jump the record-breaking distance to the ground. The current world record is 97,000 feet.

Red Bull has called the jump the "biggest thing" it is doing this year and has been promoting the event through its owned websites, including Redbullstratos.com, social media channels and through PR activity.

This morning the event was featured heavily on Chris Evans' BBC Radio 2 breakfast show and has created a lot of conversation on Twitter with people using the #livejump hashtag.
Peter Gandy, chief commercial officer at Rockpool, said Red Bull has not used any bought media to promote the event. Gandy said: "It's very much been driven by word of mouth. The project has captured everyone's imagination.

Red Bull Stratos is currently trending on Twitter with messages of support to Felix.

@KieronGoodman said: "Good luck to Red Bull Stratos #livejump. Freefall from the edge of space in just over 1hr. Watch it live: http://www.redbullstratos.com/live/

@Lisa_Pritchard said: Anyone else excited / intrigued / terrified by Felix Baumgartner's supersonic freefall today?? @RedBullStratos http://win.gs/6JA8i2

Rockpool Digital works with Red Bull on a retained basis and has worked with the brand for around a year.


Follow @MaisieMcCabe