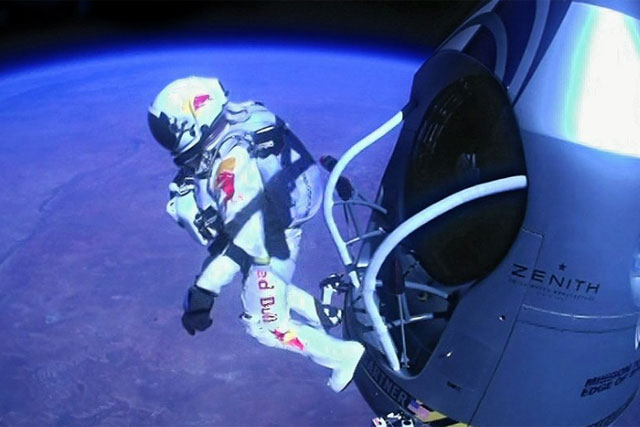 Baumgartner, the Austrian daredevil, yesterday (14 October) became the first skydiver to reach the speed of sound, when he jumped out of a balloon 24 miles above New Mexico, reaching a top speed of 833.9 miles per hour.
The stunt was sponsored by Red Bull and attracted eight million concurrent views on YouTube, the highest-ever concurrent viewing figures on the Google-owned site's history.
Red Bull described the stunt as the biggest piece of activity it has undertaken this year. It has been heavily promoting the event through its own sites as well as social media channels and PR activity.
According to a Twitter spokeswoman, there has been approximately 3.1m tweets sent, relating to the event.
Baumgartner said: "It was an incredible up and down today, just like it's been with the whole project. First we got off with a beautiful launch and then we had a bit of drama with a power supply issue to my visor.
"It was really brutal at times. I thought for a few seconds that I'd lost consciousness. I didn't feel a sonic boom because I was so busy just trying to stabilize myself... It was really a lot harder than I though it was going to be."
Follow @shearmans