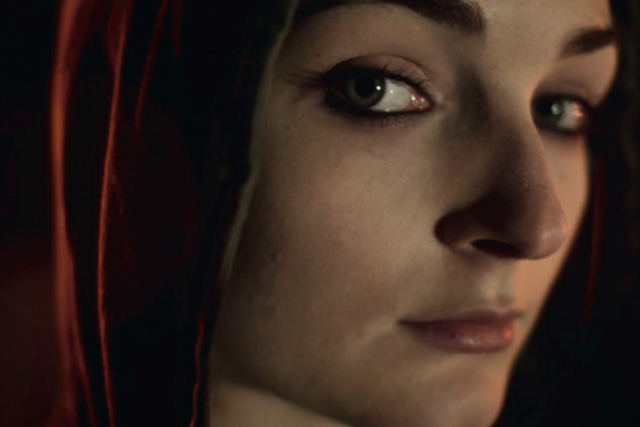 The days of charity advertising being seen primarily as a vehicle for agencies to win creative awards are long gone.

So a new piece of work from the Red Cross needs to be subject to the same hard-nosed rigour we would apply to ads from Tesco or P&G.

In the new Red Cross ad, the charity's cause is personified as a sinister young woman walking with a dog, talking about the various kinds of damage she will cause in the aftermath of a car accident or medical mishap. It's compelling and chilling, and for the brief (which I assume was something like make people see our charity begins at home, not abroad) is a potentially effective way of moving the charity off the foreign section of the TV news and into your back garden.

It is a great piece of film, beautifully shot and a tour de force of writing.

But I have two nagging questions.

Firstly, after talking through her litany of threats, her punchline is "I am a crisis". This troubles me. I'm not sure that's the quickest association with the Red Cross. It's a bit too abstract, and fails to give the ad the urgent punchline it needs. It also feels like they're trying to do two things at once (move their association from medical help to support in a 'crisis' and get people to see they do as much in the UK as they do abroad), and that always runs the risk of neither succeeding.

Secondly, I'm not really sure what I'm meant to do after seeing this. The endframe (on screen for a full 3 seconds) has a tastefully art directed phone number and website in a font size normally reserved for terms and conditions (and the mystifyingly intricate url redcross.org.uk/local, as though none of the marketing team knows how Google works). So I assume it's not got any response targets associated with it. I just hope that they have a strong DR campaign running in other media to make their investment worthwhile, as brand equity isn't much use when someone's choking on a sausage.
Brand strategy verdict: 7 out of 10
Brand strategy verdict? Stunning, compelling film (already pushing half a million YouTube views). Nagging doubts about effectiveness.
Adwatch (Oct 31) Top 20 recall: Red Cross
Latest
Oct-24
Brand
Agency/TV Buyer
Recall
rank
%
1=
(–)
Argos
CHI&Partners/
Mindshare
42
1=
(–)
eBay
Tribal DDB
Düsseldorf/Carat
42
3
(–)
Littlewoods
St Luke's/Carat
38
4
-7
Plusnet
Karmarama/Maxus
37
5
(–)
SCS Furniture
Martin Tait Redheads/
Martin Tait Redheads
36
6
(–)
Red Cross
Leagas Delaney/
ZenithOptimedia
31
7
(–)
Diet Coke
Wolkoff & Arnodin/
Vizeum
29
8
(–)
WH Smith
DLKW Lowe/Carat
28
9=
(–)
Currys/PC World
M&C Saatchi/
Walker Media
27
9=
(–)
L'Oreal Excellence Crème
McCann Erickson/
ZenithOptimedia
27
11
(-)
Harveys
HMDG/MediaVest
26
12
(9=)
Santander
Havas Worldwide/
Carat
25
13=
(-)
Sainsbury's
AMV BBDO/PHD
24
13=
('34)
Asda
Saatchi & Saatchi/
Carat
24
15
(-)
Wickes
MWO/Carat
23
16
('29)
Tesco
The Red Brick Road/
Initiative
18
17
(12=)
Morrisons
DLKW Lowe/MEC
17
18
(-)
Reed.co.uk
Contagious Content/
TCS Media
16
19
(12=)
Dreams
Re:production/
Starcom
15
20
(-)
Maybelline (Superstay)
McCann-Erickson/
Zenith Optimedia
12