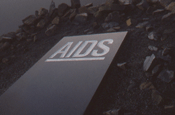 The charity has approached a number of undisclosed shops with a brief to educate young people about the impact of HIV ahead of World AIDS Day on December 1.
The push will be aimed at teenagers and young adults who spend a lot of time online. Selected agencies will be invited to a brainstorming session to discuss the best ways to approach the target audience, with the campaign set to launch on November 20.
According to the brief, the charity is considering options including developing interactive website content and forming digital partnerships with other sites that target young people.
Earlier this year, the Red Cross appointed the specialist digital agency Inbox Digital to develop a viral game promoting its annual appeal week.
A spokeswoman for Red Cross said that no formal plans for the campaign were yet in place and declined to comment further.