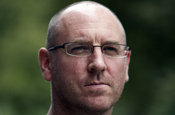 Reddick, who has spent 16 years at TMW, will work closely with the existing executive creative director, Darren Kay, and the digital creative director, Gareth James.

Among the other changes to the department, Phil Rhodes, Alastair Hutchinson and Sedarka Charles have all been promoted from group heads to creative directors.

Jasmine McCorrie, the head of copy, has also been appointed as a creative director.

Paul Tullo, the board creative director at TMW, said: "This reorganisation has allowed senior creatives to become more concerned with directing the creative.

"Given the size of the agency and the creative department, it is the only realistic way to properly service our extensive client roster, giving them quality input from a CD level."