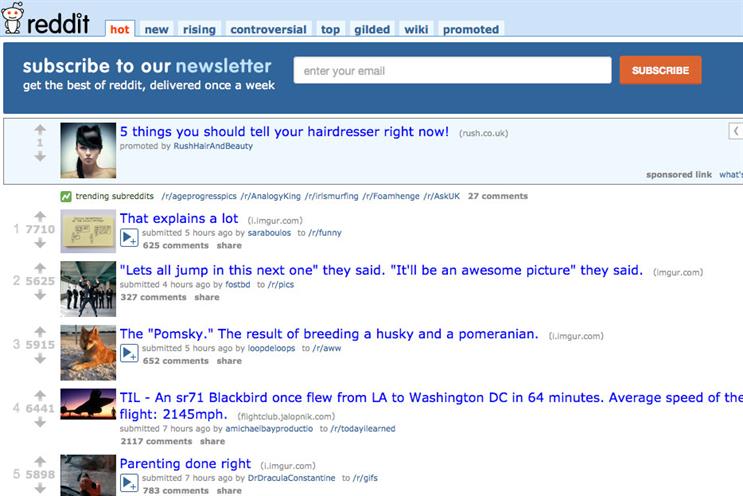 The content posted by users usually sends readers to an external site.
In an interview with the BBC, Reddit chief executive Steve Huffman said that he wants to keep people on the site and is worried that when a person clicks on an external link they may not come back to Reddit.
He told the BBC: "The work is making our ad products better, getting better tools for advertisers so they can find the users they're looking for."
The move is a similar model to Facebook and Twitter, however Huffman said that Facebook's strategy is more "aggressive".
Reddit says it is the ninth largest site in the US, bringing in 234 million unique users and eight billion page views per month. The average visitor stays for longer than 13 minutes and there are 25 million votes casted every day.