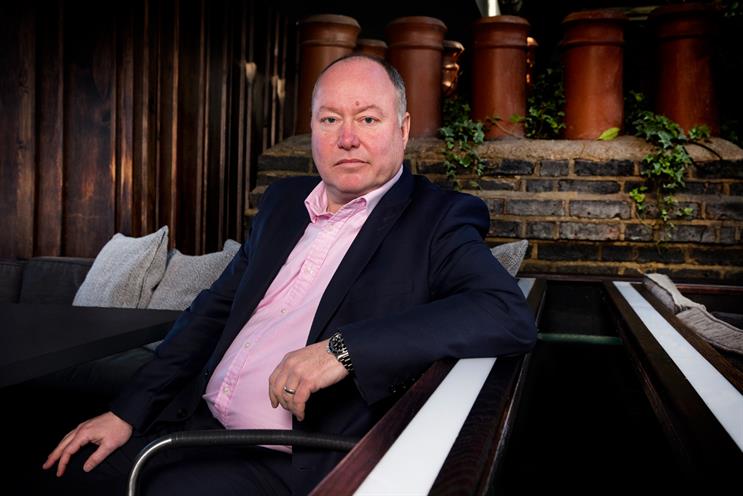 Simon Redican, the chief executive of the National Readership Survey, is preparing for the day when the measurement body for news brands and magazines is wound up. As things stand, it seems increasingly likely that the NRS will disappear from media schedules at the start of 2016 after 60 years.
In an era of smartphones and tablets, the NRS appears rather quaint, sending out an army of market researchers every three months to knock on people's doors to quiz them on what they have read. The owners of the survey – the publishers of the UK's 250 top-selling news titles and magazines – have decided to find a more contemporary and compelling way of telling advertisers about how people are consuming content in a multiplatform world.
Redican joined the NRS in June 2014 after seven years as the managing director of the Radio Advertising Bureau. He was brought in to fill the role left vacant by the previous chief executive Mike Ironside, who bowed out after five years of trying to drag the NRS into the 21st century. Redican had the shock of his life four weeks into the role when told that the owners had decided to serve notice on the survey and find a new system.
"On the night that it happened, I felt like I'd been hit by a bus," he admits. "I thought: I've got a new job but it's all going to be over by Christmas." But the shock soon turned into an impetus to help create a better measurement system, and Redican now harbours real hopes of seeing a reincarnation of the NRS as a measurement body fit for the modern age.
He says: "You reflect overnight and you go: I've run stakeholder businesses before and I've worked in agencies and, if your customers aren't happy with what you do, it is a good idea to review it."
Redican talked to stakeholders and found that they wanted three things: first and foremost, de-duplicated research about the reach and frequency of content. Also, an interface that is easy to use that enables them to plan across media and, lastly, a smart way of exploring readers' engagement with content.
He says he is right behind the review process now and sees it as part of a wider trend encompassing TV and radio as well. "What this process will hopefully do is put some boundaries back into the market. There is a market of limitless crap out there, then there is a finite amount of well-produced stuff," Redican says. The new system will help advertisers tell the difference.
Whether the industry still feels like it needs a centralised body to govern and market the research from the press remains to be seen. It is plausible that newspapers and magazines will rely on their own research departments to fulfil that role in the future. The decision is due to be announced in April and any new system implemented early in 2016. Jed Glanvill, the former chief executive of Mindshare, is co-ordinating the review process.
Redican has strong views on the approach publishers must adopt to rescue their titles' relevance in the digital world. "I like to think I've got a sense of perspective on the market, which is what the market is crying out for," he says.
I like to think I've got a sense of perspective on the market, which is what the market is crying out for
He thinks brands have taken a wrong turn by throwing money aimlessly at digital advertising. Brand advertising needs to be consumed in the context of well-produced, high-quality content, he says.
"We seem to be fixated on the ability to maximise efficiency via digital platforms. I am calling for a more nuanced, planning-led approach," he says. "We need to put proper value on context and the exchange of brand values, which advertisers benefit from with careful ad placement."
Not all advertising impressions are equal, he argues. Advertising around a strong media brand is more powerful than just sticking an ad in front of people on whatever website they happen to visit. Redican reels off econometric surveys showing that digital advertising offers the lowest return on investment of all media.
He insists his view is not some legacy of a disappearing world but essential for creating effective advertising over the coming years.
Rather than talking about "digital" and "traditional" media, Redican prefers to distinguish between published content businesses and the aggregators and utilities that largely distribute others' content. He says: "I would contend that brands in the published media sector (news brands and magazines) have more contextual richness and influence than pure-play digital aggregators and utilities."
A media planner by trade, Redican became the planning director of Starcom Media­Vest Group in the late 90s before switching to the media owner side, first as a strategist at News International and then as the head of sales at Classic FM. He recognises that agencies are increasingly complex places and, unless media owners make data relevant to them and provide a narrative, there is every danger the value is lost.
The NRS job might not be quite what Redican expected but, with his experience, he is well-placed to ensure that audience research is better attuned to the modern world.