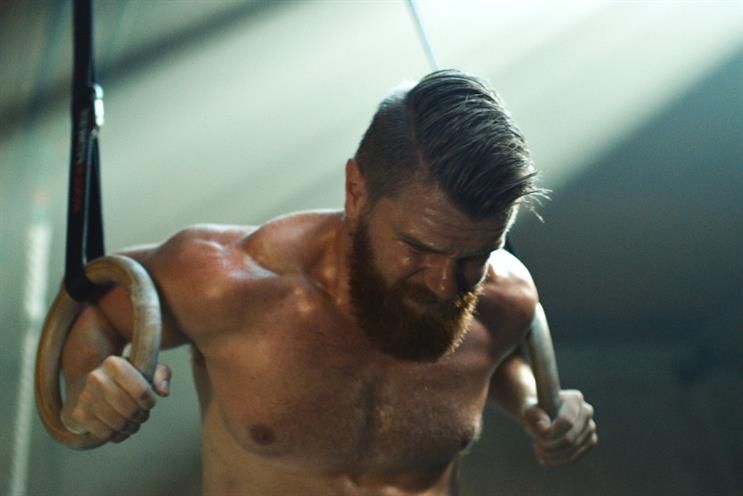 The campaign is a shift away from celebrities and professional athletes, instead celebrating 'normal' people who commit to a 'fitness lifestyle'.
It centres on a 60-second spot called 'Freak Show', which will air during the Super Bowl pre-game show. Set to a high-octane soundtrack Run Boy Run by Woodkid, the ad features people such as a chef, a warehouse worker and a mother completing extreme workouts, suggesting that such exercise makes them stronger in their everyday lives.
Reebok's vice-president of global brand communications, Yan Martin, said: "There's a new breed of athlete. These are everyday people, and these athletes should also be regarded as role models.
"For these individuals, the achievement comes from the realisation that they are transforming their lives through fitness, and in the process they are transforming the lives of their communities."
Alongside the film, Reebok is launching a microsite, the 'Be more human experience', offering extra content for fitness addicts. This includes 'Human score', a test that focuses on lifestyle choices; 'Grey matters', which explores the relationship between physical and mental health; and #breakyourselfie, encouraging everyday athletes to post pictures of themselves in a "broken, post-workout state".
These three elements refer back to the Reebok Delta, the tri-sided brand symbol it introduced last year. As per the campaign, the three sides represent the physical, mental and social changes brought about by getting fit.
The campaign seems likely to be intended to reposition Reebok in the US, where parent company Adidas has struggled over the past year. The group reported a 10% sales decline in North America in the nine months to November to 2.3bn euros, falling behind rivals Nike and Under Armour.
Read next