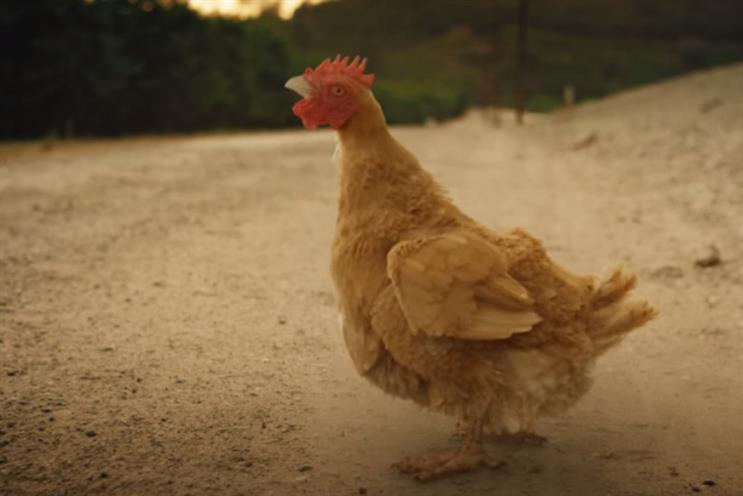 The 1.13 second film shows a hen escaping a barn, traversing fields, and running across the road to freedom before gazing in awe at a group of Reebok-clad runners.
The parallel between a battery farm and "fitness barn" of treadmills is also illustrated.
Reebok said the spot was designed to challenge the monotonous "fitness culture status quo" and encourage people to take a more un-tethered approach to fitness. It is part of the brand's #LiveFreeRange campaign, which saw it sending personalised sweat activated t-shirts to followers who confessed their New Year's resolution. When activated, the shirts show a motivational message.
Yan Martin, vice president of global brand communications at Reebok, said: "Some might wonder why the star of our new film is a chicken. Like our humble chicken, who escapes his coop in search of greener fields, we are encouraging people to break free from conventional fitness resolutions to push themselves and their fitness this year."
Brand: Reebok
Agency:
Read next