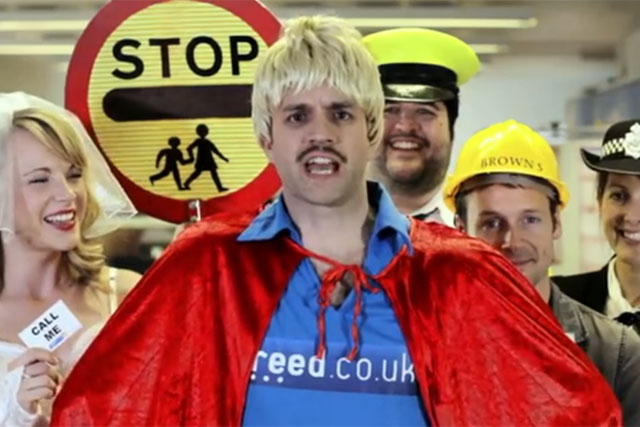 A social media campaign called 'Who's hired? You decide' launches today (12 December), covering shortlisted TV ads from a longlist of 20 up-and-coming film directors.
Voting will be open until the beginning of January on Facebook and Twitter, where the ads will be showcased, supported by a heavyweight digital push. It will include pre-roll video, social targeting and promotion across film and entertainment destinations, created by Steel.
The ad that receives the most public support will run on primetime national, terrestrial and satellite television from January, as part of Reed.co.uk's wider 'Love Mondays' campaign.
The winning filmmaker will receive a £10,000 cash prize and will have the opportunity to work on future Reed projects, working alongside film director Paul Weiland.
Golley Slater will handle the campaign's digital planning, while Contagious Content is working with TCS Media/Media Odyssey to create and plan TV and other offline support.
Martin Warnes, managing director of reed.co.uk, commented: "We've been increasingly involved in supporting and promoting short film during the last couple of years with our own annual competition, so it seemed logical to turn to some of the hugely talented individuals who've taken part, to create us a new TV ad."
Nick Bennett, creative director of Steel, added: "Not only do the public decide the winning TV ad but they get to connect and engage with the directors through social media. It's not just advertising. It's social entertainment."
The ads feature below in the following order: 'Condition', 'Isobel', 'Love Mondays', 'Staple Income', 'Super Reed' and 'The Quest'.
Follow Sara Kimberley on Twitter @SaraKimberley