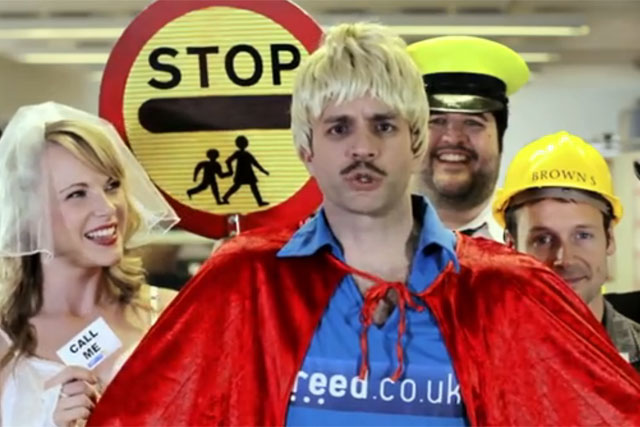 The search specialist agency has been tasked with developing the Reed brand online, by creating a digital marketing strategy that includes PPC and display, as well as leading its online creative strategy.
It was awarded the business following a competitive pitch against four undisclosed agencies.
It is not clear whether the incumbent on the account, Golley Slater, repitched for the business.
At the start of this year, Reed announced the winners of a £10,000 competition to create a TV ad for the brand.
The "super Reed" ad, created by director Jonathan Brooks and producer Mat Laroche, featured the ex-Edinburgh fringe comedy trio The Wogans and centred on a superhero with the ability to instantaneously change people's jobs,
Previous advertising from Reed.co.uk has included its 'Love Mondays' campaign, which ran across TV, digital, outdoor and radio.
It has extended its 'Love Monday' creative to Facebook with an app. Although the brand is active on Facebook, with several other apps, as well as competitions, it has a small following.
Follow @shearmans