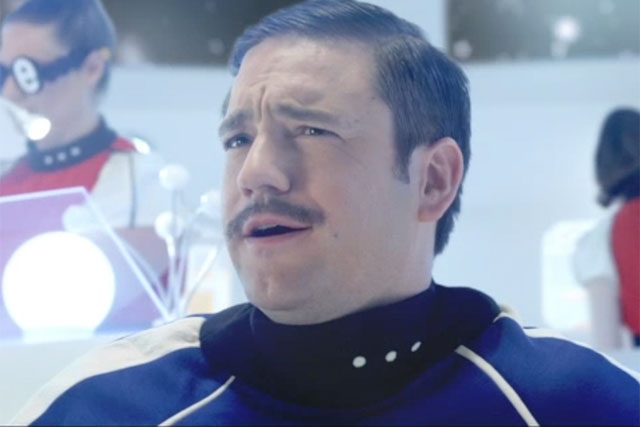 The campaign, created by Contagious, stars actor Rufus Jones as Captain Reed, an intergalactic space traveller who intends to use his powers to change people's lives by changing their careers.
Staff from Reed feature alongside Jones in the creative, and the TV ad is supported by extensive digital and social media activity.
The ad has been produced by Weiland's and is directed by Jonathan Brooks and Mat Laroche. The pair created Reed's previous ad in the 'Love Mondays' series, called 'Super Reed', after winning the brand's ad competition.
Reed said the ad, aired in January, led to an 80% rise in "unprompted brand awareness", alongside record site traffic and more than half a million CVs being sent to the recruiter.
Mark Rhodes, marketing director at Reed, said: "We're extremely proud to be working with Jonathan and Mat on a second commercial.
"At reed.co.uk, opportunity sits at the heart of everything we do, so we're really happy to be able to give them another chance to show what talented filmmakers they are."
Follow @loullamae_es