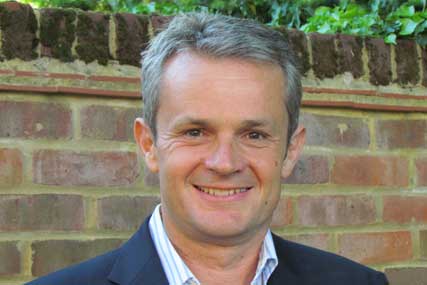 Simon Rees is fumbling to get the lift to work. "This is the first thing you're going to write about, isn't it?" he asks, on edge, and probably aware that this could easily be interpreted as an apposite metaphor for what we can expect from his time running Digital Cinema Media.
Rees' appointment as DCM's managing director was met with surprise for a number of reasons. First, he has a lack of sales experience and he appears to have been an absent figure for nearly a decade. The apogee of his career was as the chief executive of Mindshare, but he left the agency in 2002 and came back to earth with a bump.
He has been operating largely out of the spotlight ever since.
He will also be following in the sizeable footsteps of the popular, well-connected impresario-style salesman Martin Bowley, who left without a job to go to in January. His departure was in typically flamboyant style and proved to be a talking point for some weeks.
Given that Bowley's exit from DCM coincided with considerable upheaval in the media sales industry, there were many well-qualified candidates in the market. These included the talented negotiators Gary Digby and Simon Lent from ITV and the former managing director of Channel 5 Mark White. This made the plucking of Rees from relative obscurity all the more startling.
"Rees has been out of the market for a long time and he hasn't ever really been in mainstream sales," Steve Platt, the trading director at Aegis Media, says.
"I wish the bloke the best of luck and hope he does well but he's got massive shoes to fill because Martin did a really good job - not just for DCM, but for the whole cinema market. He gave a share of voice to cinema that was bigger than what it represented and that's what Simon has got to continue."
Given that a big part of selling cinema is keeping it front of mind because of the large premium it charges for audiences, a higher profile (such as that adopted by his rival at Pearl & Dean Kath Jacob) may be required.
However, Rees insists he still has the senior contacts required and namedrops two - Adam Crozier, the chief executive of ITV, and Nick Theakstone, the UK chief executive of WPP's buying arm Group M - within five minutes of sitting down. Quite what Crozier will bring to DCM is unclear.
Rees' most recent experience included a stint with the "business learning content provider" 50 Lessons, before he joined the beleaguered digital outdoor company Avanti Screenmedia as its chief executive. Most recently, he has worked at the obscure digital content producer Oil Studios.
And, in fairness, given that Rees has spent the past nine years trying to get in to see people to talk about these minnow companies, he must be well-versed in knocking on doors and doing the hard sell. The former England and Wales hockey international also displays a competitive streak.
Indeed, compared with the trials of running the now-defunct Avanti, the cinema business is in relatively fine fettle. You can see the relief in Rees' face when he speaks of its strength: in 2010, cinema ad revenues totalled £178 million, according to The Nielsen Company, up 10 per cent year on year, and DCM absolutely dominates the market.
"We have all the opportunities on a very solid foundation of revenue success," Rees enthuses, slipping into corporate speak.
"That's the reason why I'm very excited. We're not talking about managing revenue decline; we're talking of building on an already successful platform."
He adds: "Cinema is a standout, lead medium and there is a lot more that could be done with it." A promise that its shareholders - Odeon and Cineworld - will no doubt now follow closely. In particular, Rees believes that there are considerable opportunities to come up with new on-screen innovations with advertisers, such as last year's transmission of live Six Nations rugby in 3D in association with O2, or introducing new stunts such as opera. This is something he has been instructed to pursue.
Although Rees is not seen as a natural salesman - and he has been away from the coalface of the industry for sometime - he still has fans. He is described as "intelligent" and a "great manager", whose greatest contribution to Mindshare was hiring the right people, many of whom are still there.
"I really like Simon," Jed Glanvill, the current chief executive of Mindshare, says. "He obviously knows the industry inside out. He's been out of the front line for some time but he still keeps in touch with people and is very well connected."
The contrast with Bowley is something Rees acknowledges. "I'm not Martin," he says. Indeed, it may even have been one of the reasons he got the role; perhaps less flamboyance and showmanship and a greater focus on quietly and thoughtfully getting on with managing the company was what Odeon and Cineworld are after.
"Rees is a good appointment," Simon Willis, the head of cinema at Group M and deputy head of broadcast at MEC, says. "He's got good experience and understands what agencies think. He's probably what they need at the moment: a stable pair of hands." Let's assume, for now at least, that the trouble with the lift is not an indicator of what's to come.
THE LOWDOWN
Age: 50
Family: Married to Gill who teaches, children Jonny, 23, Charlotte, 21
Hobbies: Staying fit, the great outdoors, reading and art, watching Jonny and Charlotte play their sport
Last book you read: The Country Formerly Known As Great Britain by Ian Jack
Favourite film: Midnight Express
Mantra: There is so much to life, have a go and enjoy it