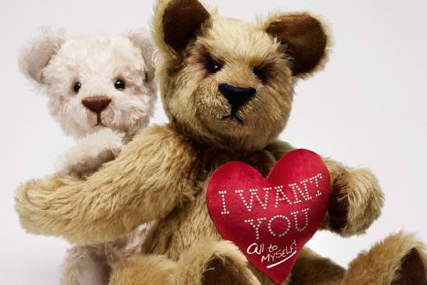 The work, created by G2 United Kingdom, mimics the images of teddy bears that are typically used in Valentine's Day cards.

However, on closer inspection, the love heart that the male bear is holding contains more sinister messages, such as "I WANT YOU all to myself", or "You will BE MINE forever".

Each statement aims to highlight a common form of abusive behaviour, including jealousy, isolation, blame and charm.

The print ads, which launch today (Wednesday), direct the public to a website, where they are encouraged to take part in an online debate surrounding the issue of "care or control".

The campaign comes off the back of research conducted by Refuge, which shows that many women are not aware of the behaviour associated with domestic violence.

Sandra Horley, the chief executive of Refuge, said: "Domestic violence is all about power and control. We hope that the new campaign will drive awareness and understanding of an issue that claims the lives of 12 women a week in this country."