Refuge "Remembering my father" by McCann Bristol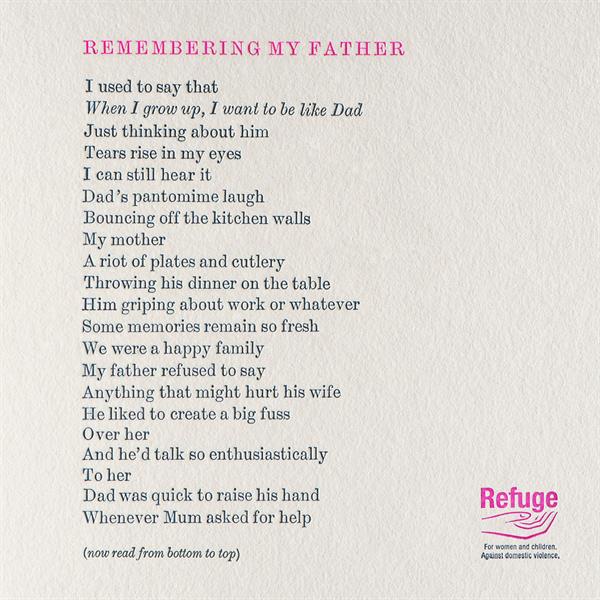 Refuge, the domestic abuse charity, has released another reversible poem ahead of Father's Day.
Read top to bottom, it is an ode to a great dad. But read in reverse, it reflects the reality of a family under siege from an abusive man. The poem will be published in Sunday's Observer as part of Refuge's "Turn to us" campaign, which has previously released reversible poems for Christmas and Valentine's Day. The work was created by Zane Radcliffe and Ken Sara.