Refuge "Valentine's Day" by McCann Bristol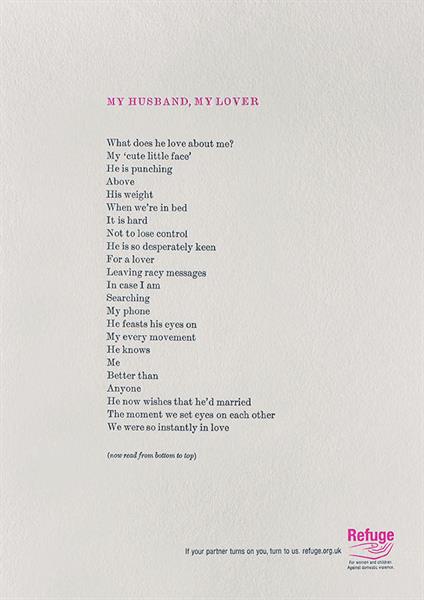 Ahead of Valentine's Day, Refuge has released a reversible poem that shines a spotlight on controlling behaviour and domestic violence.
Read one way, the poem tells the story of a whirlwind romance, but when read in reverse it depicts the terrifying reality of living with a perpetrator of domestic violence. The work continues the charity's reversible poems released before Christmas.