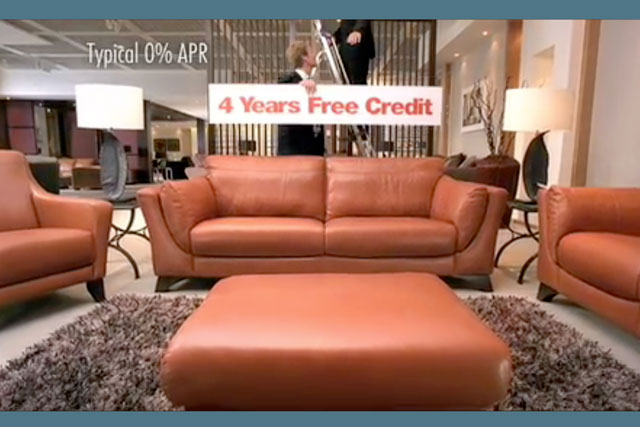 When Feather Brooksbank launched in 1991, the regional business ecosystem supported a rich diversity of advertising and marketing wildlife, with competing full-service agencies, creative boutiques, direct specialists and media agencies in most of the major conurbations.
Stuart Feather, for instance, had left the most northerly outpost of the Saatchi & Saatchi empire, Hall Advertising in Edinburgh, to launch the agency with fellow Tyke Giles Brooksbank, who was then at Media Solutions Manchester.
Two Yorkshiremen with Manchester career backgrounds opening a media independent based in Edinburgh - and its first client, Empire Stores of Bradford. It's like something out of a JB Priestley novel from the 30s.
Twenty years ago, it took all sorts. There were biggish agencies aligned to the major groups and medium and small independently owned operations, working not just for local retailers but for regional players with national aspirations.
Feather's CV makes for an interesting case study in itself, revealing, as it does, spells at both Poulter Partners in Leeds and JWT Manchester as well as Hall.
There's still more than a vestige of all this regional richness, of course, with many of the holding companies maintaining at least a nominal regional presence - but with last week's announcement that the Feather Brooksbank brand is to disappear, Britain's regional agency heritage is surely more endangered than ever, particularly on the media front.
1. Feather Brooksbank joined the big league in 1998, when it won the £10 million Standard Life account, becoming the largest media buying point in Scotland - and in the top 20 in the UK. When it was acquired by Aegis in 1999, it was billing in excess of £50 million. Its dominance was underlined earlier this year when it won the £80 million (in a good year) Scottish Government and Partners account.
2. Aegis Media's decision to restructure its regional assets was triggered in March, when its Carat unit won Asda's £12 million regional planning and buying business from Brilliant Media and decided it needed to service the account from Manchester. In July, Aegis paid up to £95 million for MediaVest Manchester - renaming it Carat Manchester. Now, it plans to rename Feather Brooksbank as Carat Edinburgh and move Feather Brooksbank's Manchester outpost into Carat Manchester.
3. The Asda loss obviously has major implications for the Leeds-based Brilliant Media too. Formed in 1999 through the merger of Dixon Moutrie Silkstone and Media Lane, it had early successes. A decade ago, it aspired to become a top 20 buying point; and in 2007, it opened a Birmingham office. But in March this year, as well as parting company with Asda, it also lost £40 million of DFS spend.
4. The evolution of PHD's regional network, PHD Compass, also paints a telling picture. Compass was a joint venture formed in 1996 between PHD and the Birmingham agency Cogent; and in 1999, the venture was joined by the Leeds-based Poulter Partners to create the third-largest buying operation outside London - and set its sights on expanding into the North-East of England too. In 2001, Poulter sold its stake back to PHD, which changed tack and opened a Manchester office in 2003. In 2005, Birmingham was abandoned too, with regional business being managed out of Manchester, which still exists as PHD North, in conjunction with PHD Rocket in London.
5. Manchester is now the only major English centre of activity outside of London, boasting, as it does, a number of media agencies and more diversified operations such as TBWA\Manchester, Cheethambell JWT and McCann Manchester, which claims to be the UK's largest full-service advertising agency.
6. Scotland continues to pull its weight, thanks in part to a marketing economy buoyed by regional government. Neither Hall nor Faulds Advertising have survived, but Union and The Leith Agency are still with us.
7. But the stories as regards Birmingham and Leeds make for particularly unhappy reading. Aside from Brilliant Media, Leeds' most prominent operation is An Agency Called England, which evolved out of the now-defunct Charles Walls agency.
WHAT IT MEANS FOR ...
ADVERTISERS
- In theory, the decline of the regions should be mourned by advertisers. After all, much of the UK's manufacturing base is to be found in locations outside of the Home Counties.
- Local agencies are therefore not just conveniently located for many companies, they can offer unparalleled client service, unswerving dedication to the cause - and cost-effective work. Pro-rata, staff costs, even in Manchester, are a fraction of the average in the West End of London.
- But, actually, of course, this is a trend created almost solely by advertisers. Each time a recession bites, London agencies become ever-more desperate to vacuum up any bits of business they can - and make ridiculous promises, not least on price, to win over even the most inconsequential of regional agency accounts. Advertisers find such blandishments terribly difficult to resist.
THE REGIONS
- Continuing grimness - particularly outside of Manchester.
- It will astonish some readers to discover that, once upon a time, Newcastle had two of its very own advertising agencies. Golley Slater is still going strong. Robson Brown went under last year but, as it seeks to emerge from administration, the agency could soon be making a comeback in a partnership with the Leicester-based Fuse Digital.
- Perhaps, as a way of stimulating the local economy, the UK's biggest advertiser, the Gateshead-based Procter & Gamble, could be persuaded to let fall a few crumbs from its groaning table.