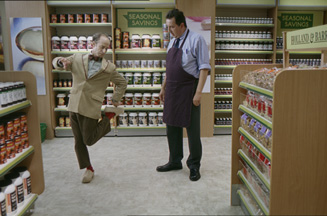 The merger was referred to the CC by the Office of Fair Trading (OFT) on 20 March 2009.

If the acquisition is officially passed it will create a chain of 850 stores across the UK. Health products retailer Holland & Barrett currently has over 500 stores.

Diana Guy, Chairman of the Inquiry Group said: 'As a result of the merger, Holland & Barrett and Julian Graves will come under common ownership but the competition from other retailers of nuts, seeds and dried fruit will continue. As a result, we did not believe that the merger would give rise to any significant detriment to consumers.'

Views on the provisional findings are invited by 12 August 2009. After this date a final ruling will be made.