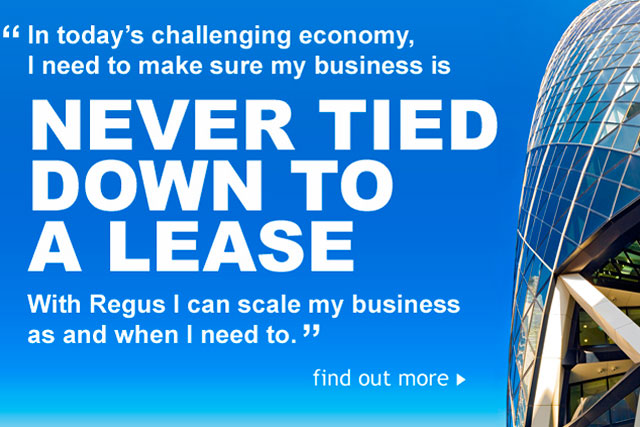 The supplier, which provides business suites, temporary offices, meeting rooms and outsourcing services, currently uses MEC Manchester as its UK media agency. The shop has worked on the business since 2008.
Due to expansion, Regus is reviewing its media requirements in the UK, Europe, the Middle East and Africa, and Asia-Pacific.
Regus allocated the bulk of its £1.8 million UK media spend to radio, according to Nielsen figures from the past 12 months. It split the remaining spend for the past year between outdoor and press.
The company has the strapline "work your way" and uses a range of small agencies to deliver its creative.
Regus claims the internet search engine Google, the pharmaceuticals manufacturer GlaxoSmithKline, and the mobile phone manufacturer Nokia among its clients.