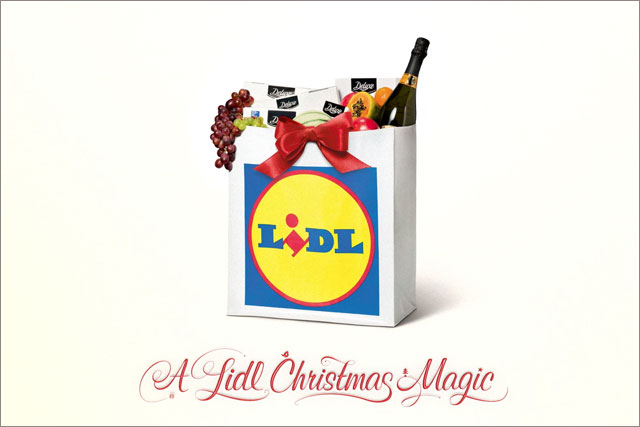 The decision to advertise on TV was made on the back of the growing success of Lidl's Deluxe range. The German-owned firm is forecasting that sales of Deluxe products will increase by 50 per cent on the same period last year, to £63.8m.
The UK-wide TV campaign (see below) goes live today and will promote a number of items from Lidl's premium range, including whole, cooked lobster for £5.99.
Voiced by comedian Harry Enfield and featuring a cover of One Direction's 'All These Little Things', the campaign is airing on ITV, Channel 4, Channel 5 and Sky.
Reindeer, with its links to Father Christmas' sleigh team, is going on sale for £7.99 as part of the premium range. According to reports, animal welfare groups have accused the firm's sale of reindeer steaks as "sick".
Ronny Gottschlich, Lidl's managing director, said: "Our Deluxe products have proven to be our best selling, along with our Comte de Brismand champagne, which speaks volumes for what our customers want.

"We feel now is the time to fully showcase the quality of these products with the vast expansion of the range and the addition of many new fresh British products, including the Fresh Bronze Turkey.
"We've had a huge increase in the number of customers coming through our doors because people are realising that they don't need to shop anywhere else for Christmas."
Deluxe was originally devised as a seasonal brand, but after sales doubled between 2011 and 2012, from £19.5m to £40.2m, the supermarket decided to extend its availability beyond Christmas.

This year's range will feature the introduction of 200 new products, including a Serrano ham for £39.99 and caviar for £1.49 a pot.
Earlier this month, Morrisons beat its rivals to become the first supermarket to launch a Christmas campaign.