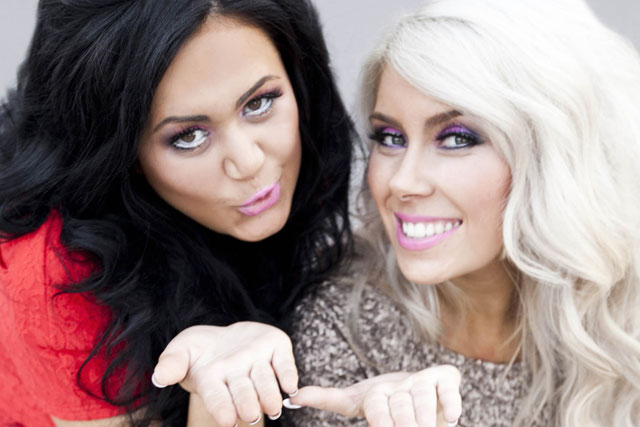 The four contestants have never faced the public vote, but now the act with the most telephone votes polled before this Saturday's competition will be allowed to rejoin the competition, with all profits from the poll donated to the Help For Heroes charity.
This week's 'X Factor' theme is Queen and Lady Gaga and each of the returning acts will prepare a song. Only one will be given the chance to perform it.
Coccozza left the competition late on Tuesday (8 November) night. The official line said Cocozza had been dropped from the show for breaking a "golden rule", with reports suggesting that he had been boasting about cocaine-fuelled sex sessions.
Elaine Bedell, ITV's director of entertainment, said: "In these unprecedented circumstances I'm pleased that we are giving viewers the opportunity to vote for one act to return to Saturday's show and that all profits from this vote will be donated to Help for Heroes."
'The X Factor' finalists are part of Marks & Spencer's high-profile Christmas television ad campaign, which launched during the show on Sunday (6 November).
Cocozza has since been cut from his lead role in the campaign along with fellow 'X Factor' finalists The Risk and Johnny Robinson.
During the coming weeks, the eliminated finalists will be removed from the TV ad, according to the high street retailer.
Cocozza will still appear fleetingly in a choir ensemble pan shot of the 16 finalists.
'The X Factor' bounced back on Sunday with its biggest average results show audience this series. The 8pm-9pm results show, which ended with exits for The Risk and Robinson, peaked with 14.2 million including ITV HD and ITV 1+1.
It averaged 12.3 million including ITV HD and ITV 1+1, beating the results show for 'Strictly Come Dancing' on BBC One at 7.30pm-8pm by 1.6 million.
Follow Mark Banham on Twitter @Banham72