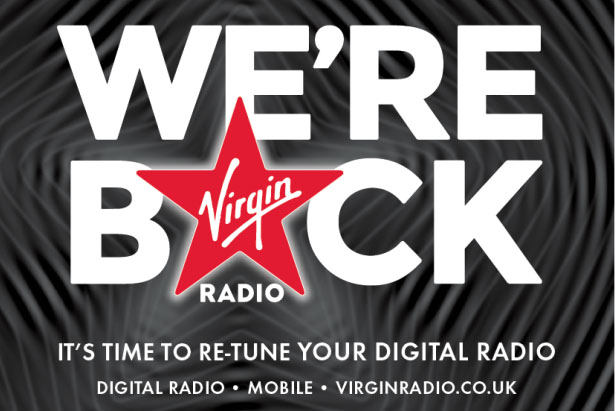 The station, which was relaunched by Wireless in April, pulled in 409,000 listeners during the second quarter of the year. It also launched talkRADIO and talkSPORT 2.
According to Rich Hall, publishing senior executive at Havas Media Group, Virgin Radio and talkRADIO are offering "much-needed" competition in the commercial radio space, with Global stablemates Heart and Capital again attracting the most listeners on average per week.
Hall said: "The relaunch of Virgin Radio has provided more options within the alternative music space meaning that audiences have more choice. As such, we think it will continue to grow to become a serious player in the market.
"In the same way, talkRADIO is extending audience choice in a style different to that which already exists by rivalling LBC and offering a different tone in the talk-radio marketplace."
The Rajars recorded 285,000 weekly listeners for talkSPORT 2 and 224,000 for talkRADIO for the three months to the end of June.
Michael Williamson at Carat explained that the stations benefited from Brexit and the Euro 2016 football.
He added: "Wireless now has impressive numbers to go to advertisers and agencies for partnership opportunities on these new stations.
"The launch of the second digital multiplex featuring talkRADIO, Virgin Radio and talkSPORT2 among others, has been a major factor in commercial radio delivering its highest share of listening for over ten years, with weekly reach ahead of the BBC."
It is the first official audience figures recorded since News Corp, the owner of Sky, The Sun and The Times, bought Wireless Group – its first radio acquisition.
According to Lauren Croly, marketplace manager at MediaCom, Wireless Group's recent acquisition by News Corp will generate plenty of opportunity for cross-fertilisation of brands, much in the same way as the BBC does across TV and radio.
She said: "Both talkSPORT 2 and Virgin Radio recorded results above their initial predictions but talkRADIO hasn't met expectations. However as a group position the Wireless Group will be very happy (especially with the main stations' performance too).
"The recent acquisition from News Corp will generate plenty of opportunity for cross-fertilisation of brands (à la BBC) through their extensive knowledge and resource dedicated to editorial and current affairs.
"Their leverage and expertise in the print market will provide invaluable guidance to growing talkRADIO's audience profile, and the other stations within the group."