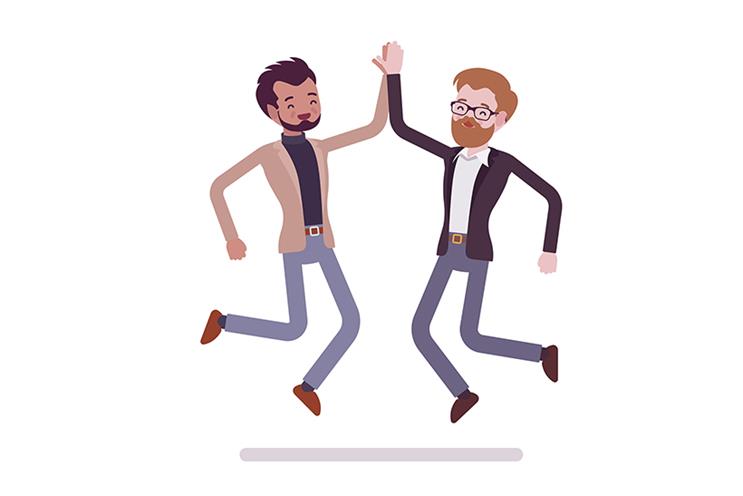 Millennials have forced brands to innovate and recreate marketing strategies. However, there's an unexpected generational twist that marketers need to heed. Millennial men are remarkably influential and powerful brand advocates, more so than other men, more so than in the past, and even more than millennial women.
Millennial men have emerged as key catalysts of consumer conversations about brands–a role that women have long dominated. In fact, data shows that millennial men are 50 percent more likely than their female peers to be everyday influencers. These are the word-of-mouth leaders—the friends, colleagues or even family members we turn to when we need advice on things such as what type of car to buy, where to eat, best places for a vacation, or any other product-related advice. They're only 10 percent of the population, but they carry disproportionate sway.
What's more, young men today are recommending beauty, apparel and household products–categories in which older generations of men typically don't exercise much influence. They defy stereotyping.
This trend reveals that millennial men are enthused about becoming expert consumers and sharing what they know with people around them. They have 11.7 brand-related conversations each day, compared to only 6.5 brand-related conversations that older men have. That's also more than their female peers, with 9.9 brand conversations a day.
This is especially important for brands because peer-to-peer influence is a key driver of sales. But to capture a significant share of the lucrative millennial wallet, brands must develop marketing strategies that capture the attention of young men–especially the everyday influencers among them.
With a social value four times higher than the average consumer according to our latest report, everyday influencers are one of the most persuasive segments for marketers to understand and engage. They're also more likely to be among the first to try and evaluate new products and services.
Marketers should also understand that, for millennial men, brands are conversation currency, and they've developed more ways of connecting with their network of family and friends than other groups. As one might expect, they're more digitally-minded than older men, with 14 percent using social media and other digital channels for brand conversations each day, versus just 6 percent of older men. However, they also make more brand recommendations during real-life social interactions, such as watching sports with friends.
Thus, brands can reach young men and seed them with information and brand messages more easily than most. Here's how marketers can connect with this lucrative audience.
Break away from the stereotypes
As gender roles break down, brand marketing should acknowledge the evolving male identity. Millennial men are rejecting rigid male stereotypes, a trend that Unilever's Axe, a brand known for its masculine image, used to its advantage. Its successful "Find Your Magic" campaign celebrates individuality and focuses on young men's self-image.
Align campaign messages with the millennial male mindset
While young men are known for their interest in beer, the Heineken brand stands out for aligning its marketing with millennial interests. For example, last year it launched a campaign carefully calibrated to the attitude of drinking responsibly, in response to research that showed 75 percent of millennials limit their alcohol consumption during their nights out.
Know what millennial men are saying about your brand so you can earn the right to be part of those discussions
Understand what millennial men are saying about your brand and its competitors, as well as the channels used to make recommendations to family, friends and colleagues. Don't ignore for a moment the importance of real-world conversations and the need to create ways for your brand to become a part of those discussions.
Only with this knowledge can brands identify and shape the messages and actions needed to engage this lucrative segment.
Ed Keller is CEO at Engagement Labs.