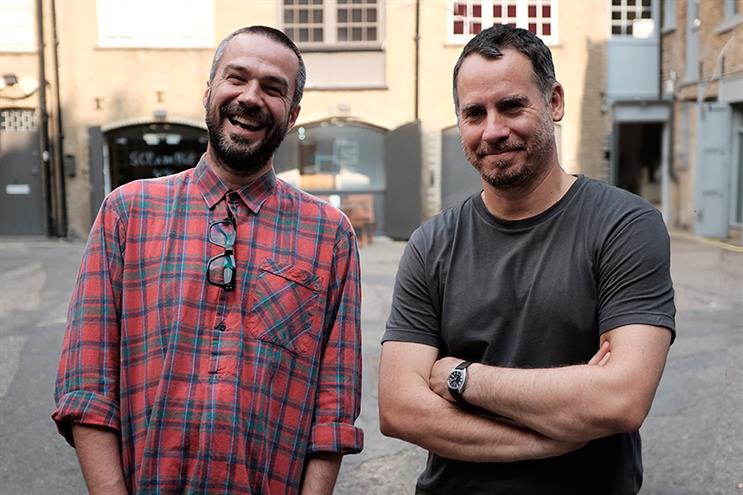 Saints of Somewhere asks guests to name their heroes. Season-one guests include fashion designer Henry Holland, director Susanna White and death-row lawyer Clive Stafford Smith.
It was set up by: Luke Williamson, creative partner at Fabula; journalist Kirsty Robinson; Rattling Stick director Ringan Ledwidge and chief of stuff (head of original and branded content) Andy Orrick; and Amie Witton-Wallace, global communications and marketing director at Ivy Park.
Tell us about the project
Saints of Somewhere has inspiration at its core. We ask incredible people to crown their "saints" – the people, places and things that have shaped who they are. We are starting with a podcast but are in development on other projects.
What is your aim?
To inspire people and give them meaningful content by choice and chance, rather than algorithmically selected content. We all loved the notion of getting lost and the idea that wrong turns can be wonderful.
Why did you choose to co-create the project?
It felt very organic and we all shared the same vision. It is bigger than us all. Everyone brings something different to the table and all cross over strategically, creatively and logistically.
How did you choose your interviewees?
We wanted a broad mix. We discussed who we'd love to hear from and hoped they were up for it. Our interviewees have been very generous with their time, as well as being incredibly candid about their make-or-break moments and what they've learned.
Most people are very passionate talking about the people and things that have inspired them.
What was the biggest challenge?
We all have full-time jobs and it was about getting it done with a limited budget. We had to roll up our sleeves and make it work – everything else is trial and error. The format took a while to refine but we've started to find our voice.
What inspires you?
LW: Frustration inspires me. Feeling like things aren't good enough and no-one else cares – then it's time to put your money where your mouth is.
AO: I'm forever bowled over by human resilience and kindness in the face of seemingly insurmountable odds. Stafford Smith and Peter Tatchell show that in spades and they're deeply compassionate people who believe in redemption, which is a wonderful thing.