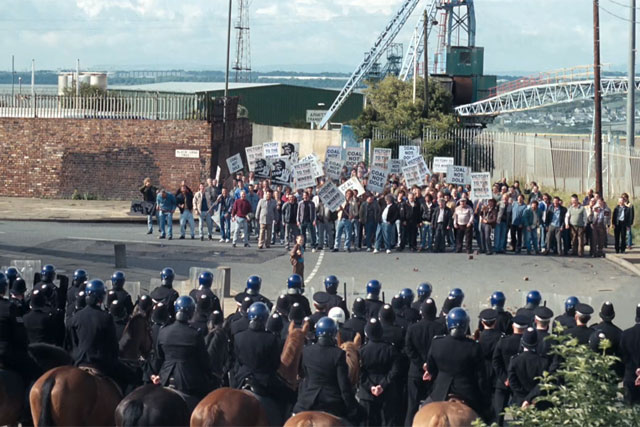 As Premier Foods announced it has sold its controlling stake in Hovis to a US investment firm yesterday (27 January), we take a look back at some of the best of the bread brand's ads.
The 'bike' advert
This ad, directed by Ridley Scott, shows a boy pushing a bike up a steep hill, his basket laden with Hovis loaves, before he scoots back down the hill. Not only has this ad been voted ITV's ad of the decade, but the boy in question – Carl Barlow - recreated the ad 40 years later. He said the climb was "getting harder, but still enjoyable".
'Go on lad'
Celebrating its 122nd birthday, this ad created by MCBD followed a boy on his way home from a bakery, carrying his loaf of bread past shouting suffragettes, marching troops, families made homeless by the blitz, VE Day street parties, between striking miners and riot police, past fireworks for the millennium, all the way to his kitchen in 2008.
'Miss chief'
Created by MCBD and set to "Ca plane pour moi" by Plastic Bertrand, this creative follows a girl from the 70s causing havoc wherever she goes, from racing down the street in a shopping basket to starting a riot in her ballet class and letting a pig loose in her school. The ad was for Hovis 'Hearty Oats', ending with the girl all grown up, and being good to herself.
'Farmers race'
Shot near Macclesfield, Cheshire, the ad by Dare shows a gaggle of farmers racing over fields, through ditches and down country lanes to take the glory as the fastest farmer in town.
'Tea time'
In a dramatic departure from the fields and cobbled streets of Britain's north, this ad by DDB London using Aardman Creative, shows a couple of ducks bickering about their favourite type of bread. The male duck, voiced by Andrew Sachs, likes white bread, while the female duck prefers brown. They decide to settle for Hovis's 'best of both'.
'Farmers lad'
In this creative by Dare, Hovis returns to its humble advertising roots of a hardworking farmer taking his son out for his first tough days work on the land. The creative launched Hovis's British farmer's loaf.