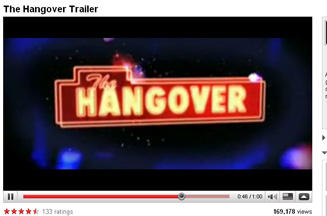 The pre-roll ads will run before professional content from Channel 4, BBC Worldwide, National Geographic, ITN and Discovery Networks and the advertisers will share in the advertising revenue.
Channel 4 will be the first partner to show pre-roll ads from today. The campaign, brokered by PHD, will promote the new Warner Bros comedy The Hangover.
Suveer Kothari, Head of YouTube in the UK, said: 'By providing premium partners with greater scope to monetise their content, we hope it will encourage them to place more of their content on YouTube.'
The pre-roll ads will run up to 30 seconds. The test partners will be able to sell pre-rolls through the YouTube sales force and the pre-rolls will be sold on a CPM basis.