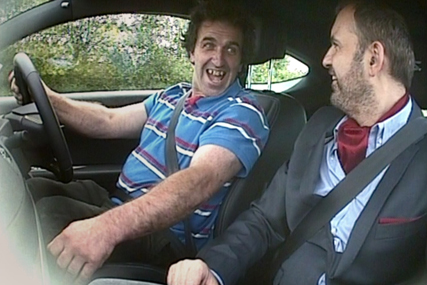 The decision follows a review led by Carlos Ghosn, chief executive of both Renault and Nissan, that explored how the alliance could manage its brands, which include Dacia and Infiniti, more successfully.
Renault has created a chief marketing and communications officer role, which will be taken up by Stephen Norman, a former senior vice-president for global marketing.

He will report to executive vice-president, commercial division, Jerome Stoll, and chief operating officer Patrick Pelata. Frederique Le Greves, formerly vice-president for corporate information, will be Norman's deputy.
Meanwhile, at Nissan, a new Global Marketing Communications division will be led by current senior vice president for global planning and program management, Andy Palmer.
Simon Sproule, currently global director of communications for the Renault-Nissan Alliance, will rejoin Nissan as corporate vice president for the newly established team, reporting into Palmer.

A source at the company said the growth of new media channels – in particular, social networking websites – had created a widening overlap in the activities of the marketing and PR departments, so it made sense to unify the teams.

Future Renault marketing is likely to follow the integrated cross-platform approach adopted for the current 'Megane Experiment' activity. This includes TV and print ads that show a French actor attempting to convince residents of a Lancashire village of the advantages of the Megane model, while pushing consumers online for further content.

Renault claims the chief marketing and communications officer position is a first for a major car manufacturer, but such roles are becoming prevalent at big brands.

Unilever's top marketer, Keith Weed, for example, is taking on the communications brief, as well as the chief marketing officer responsibilities held by his predecessor, Simon Clift.

Other high-profile figures in a similar role include lead Aviva marketer Amanda Mackenzie.